Napoli fans have celebrated in an orderly manner deep into the night following the team's first Italian football league title in more than three decades, police chief Claudio Palomba said.
While there were dozens of fireworks-related injuries, Mr Palomba said that the death of one person following an apparent gunshot wound was not linked to the celebrations.
Napoli sealed the title with a 1-1 draw at Udinese in northern Italy on Thursday, matching the league record by clinching with five games to spare.
It is Napoli's first championship since Diego Maradona led the club to its first two Serie A titles in 1987 and 1990.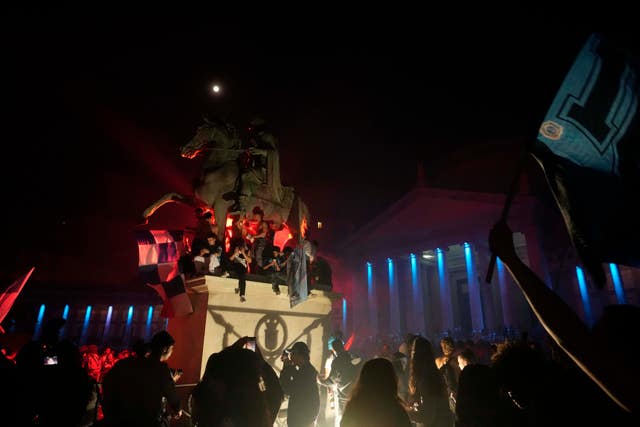 Fans were also singing and chanting outside the team's hotel in Udine.
The Napoli squad is due to return to Naples later on Friday, and there will no doubt be more celebrations upon the players' arrival, as well as during the team's next game against Fiorentina at home on Sunday.
Then there are plans for multiple festivities around the city on June 4 when Napoli receives the Serie A trophy following the final game of the season.