Lawyers for golf superstar Tiger Woods are expected to argue during a court hearing on Tuesday that his ex-girlfriend's lawsuit against him should be halted because she signed a non-disclosure agreement requiring that any disagreements between them be settled in private by an arbitrator.
Erica Herman, 39, is suing Woods to get out of the agreement, saying she was the victim of his sexual harassment.
She has also filed a separate 30 million US dollar (£23.7 million) illegal eviction lawsuit against the trust that owns his 54 million dollar (£42.7 million) Florida mansion.
Ms Herman, who managed Woods' Palm Beach County restaurant before and during the first years of their romantic relationship, argues that the non-disclosure agreement is unenforceable under a new federal law that says such contracts can be voided when sexual abuse or sexual harassment occurred.
Her lawyer, Benjamin Hodas, contends that Woods' alleged threat to fire her if she did not sign the contract was harassment.
"A boss imposing different work conditions on his employee because of their sexual relationship is sexual harassment," he said.
Woods' lawyer, JB Murray, denies that the 47-year-old golfer ever sexually assaulted or harassed Ms Herman, calling her accusations in court documents "utterly meritless".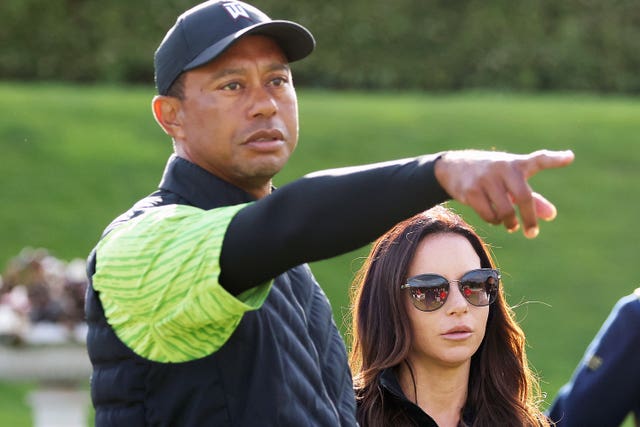 In Ms Herman's lawsuit against Woods, she wants Judge Metzger to either void the non-disclosure agreement or at least give her guidance about what she can say publicly; for example, can she discuss events that happened before their agreement or after their break-up? What about information she learned about Woods from others?
She is also arguing that the contract covers only her work relationship with Woods, not their personal matters.
In her unlawful eviction lawsuit against the trust, she is basing her 30 million dollar (£23.7 million) claim on how much it would cost to rent a property like Woods' beachfront mansion north of Palm Beach for the six years of residence she was allegedly promised by the golfer and then denied.
When Mr Hodas filed her lawsuit against the trust in October, he ticked a box on a standardised form saying the case did not involve sexual abuse. In Ms Herman's March lawsuit against Woods, Mr Hodas ticked the box saying the case does involve abuse. He has not explained the apparent discrepancy.
Before they dated, Woods hired Ms Herman in 2014 to help develop and then operate the golfer's The Woods sports bar and restaurant in nearby Jupiter – but they do not agree when their romantic relationship and cohabitation began.
Ms Herman says in her court filings that their romantic relationship began in 2015 and that in late 2016 she moved into Woods' nearly 30,000 square foot (2,800 square metres) mansion in the ritzy Hobe Sound community. She says that, in 2017, Woods verbally promised she could live there for at least another 11 years.
Woods, in his court documents, says their romantic relationship began in 2017, shortly before she moved in with him that August — about the time the non-disclosure agreement was signed.
In March 2017, the golfer had placed the mansion into the Jupiter Island Irrevocable Homestead Trust, an entity he created that has only himself and his two children as beneficiaries. Forbes Magazine estimates Woods' net worth at 1.1 billion dollars (£870 million).
Ms Herman says Woods pressured her to quit her job managing his restaurant in 2020, saying he wanted her to spend more time taking care of him and his children.
She claims Woods evicted her through "trickery".
She says he told her they were going on a weekend trip to the Bahamas, so she packed a small bag and he drove her to the airport, where they parked near a private plane, but instead of boarding, Woods told her to talk to his lawyer and left.
"Out of the blue" the lawyer told her the relationship was over and that she was being evicted, she says.
She says she refused to sign another non-disclosure agreement the lawyer tried to force upon her.
When Woods' lawyers returned her personal belongings, they kept 40,000 dollars (£31,650) in cash, "making scurrilous and defamatory allegations" about how she obtained it, she alleges.