Former US president Donald Trump repeated his claims the 2020 election was rigged and claimed a court ruling of sexual assault against him was "fake" as he made a town hall appearance on CNN.
Mr Trump faced questions in his first appearance on the network, which he had branded "fake news", since 2016 having not granted it any interviews during his spell in the White House.
CNN moderator Kaitlan Collins asked if he regretted his actions on January 6 2021, with the former president praising the size of the crowd he spoke to that day before some began marching on the Capitol and said the attendees believed the election was "rigged."
Asked the first question about why he should be elected again, Mr Trump started by repeating his claims about the 2020 presidential election and unfounded allegations of election fraud.
Striking a more muted tone on stage than before his cheering supporters, the former president called it a "rigged election" and a "shame" before Ms Collins cut him off, correcting his statements and asking him to publicly acknowledge his loss to Mr Biden.
In response, he immediately returned to his claims.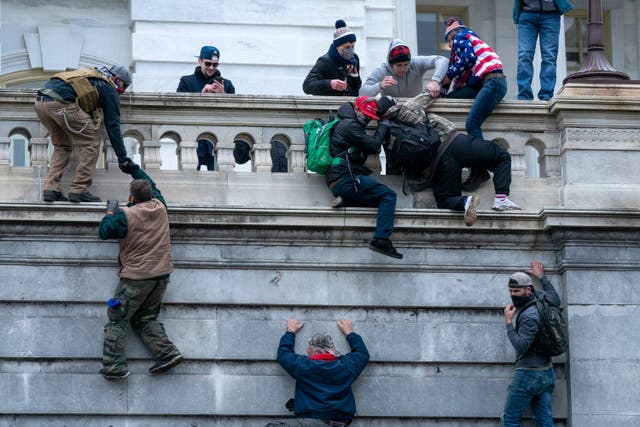 His appearance came a day after a New York jury found him liable in a civil case for sexually abusing Elizabeth Jean Carroll nearly 30 years ago and defaming her when she spoke about it publicly.
Asked about the verdict, he said his poll numbers went up and repeated his statements that he did not know Ms Carroll, although at least one photograph has surfaced of them together.
"I don't know her. I never met her. I had no idea who she is," he said.
He dismissed a question about Ms Collins about whether it would impact his standing with female voters, launching into a recounting of Ms Carroll's claims in a mocking voice, drawing laughs and claps from the live audience.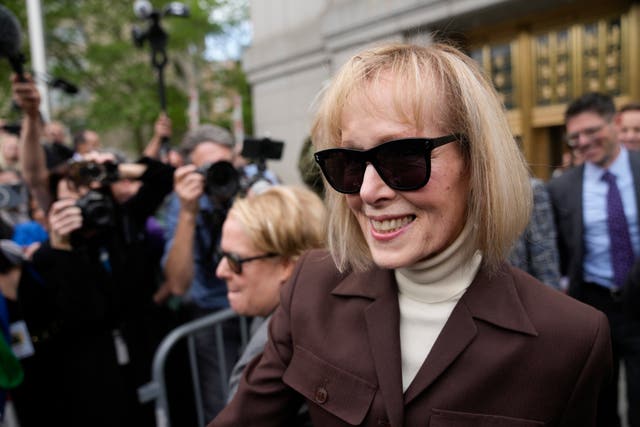 Mr Trump defended his comments on an Access Hollywood video in which he bragged about grabbing women's genitals without asking permission because he was a star.
"I can't take that back because it happens to be true," he said.
Responding to a question about the US Supreme Court overturning abortion rights last year, he took credit for appointing three of the justices who joined in the majority ruling.
"It was such a great victory and people are starting to understand it now," he said.