An explosion at a residential building in western Germany has injured at least a dozen members of the emergency services, a senior security official said.
Herbert Reul, the interior minister of North Rhine-Westphalia state, told regional lawmakers that 10 firefighters and two police officers were injured, some seriously, in the blast at a high-rise building in the town of Ratingen.
Firefighters and police were called to the building in the morning after concerns were raised about two residents, Mr Reul said.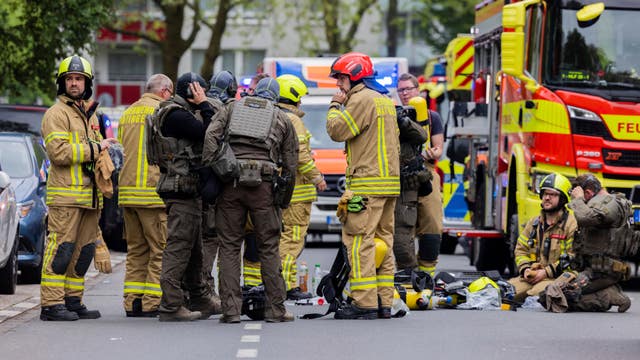 Television footage from the scene showed police snipers positioned on a balcony across the road from the building as smoke poured out of a top-floor apartment.
Police said the operation was ongoing.
Ratingen is located on the north-eastern outskirts of Dusseldorf, the state capital.