Residents have packed up their belongings in cars and trucks before an evacuation order took effect in a tiny village in eastern Switzerland that is facing an urgent rockslide threat.
As geologists and other experts in fluorescent vests took measurements on Friday, villagers and tourists bared their emotion that the centuries-old Alpine village of Brienz – home to under 100 residents – could soon be subsumed under spilling rock.
Swiss authorities say about two million cubic metres of rock on an Alpine mountainside overhead could soon come crashing down.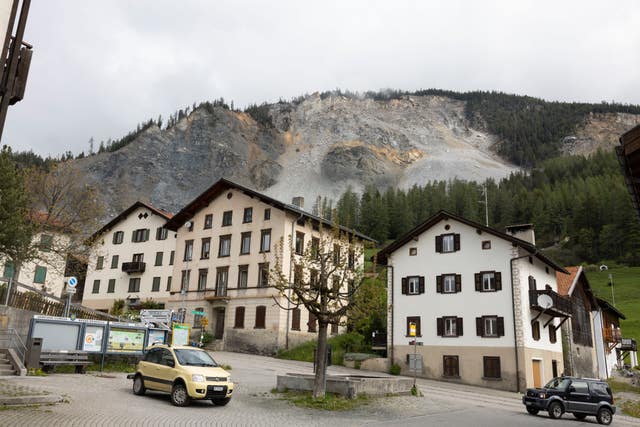 One sat menacingly next to a small wood cabin.
The rumble of shifting ground, the sporadic crackle of rocks colliding, and the remains of dead trees and dirt sliding down the mountain facade on Friday brought an eerie sense of portent to the village and underscored the rising urgency for locals to get out of town by the 6pm deadline set by authorities.
Earlier this week, authorities upgraded the alert status to "orange", which meant residents had to evacuate but could also return during the day to pick up belongings, if conditions allowed.
By Friday evening, authorities had raised the alert to "red" – meaning that no returns would be allowed for the foreseeable future, said Christian Gartmann, a member of the crisis management board in the town of Albula, which counts Brienz in its municipality.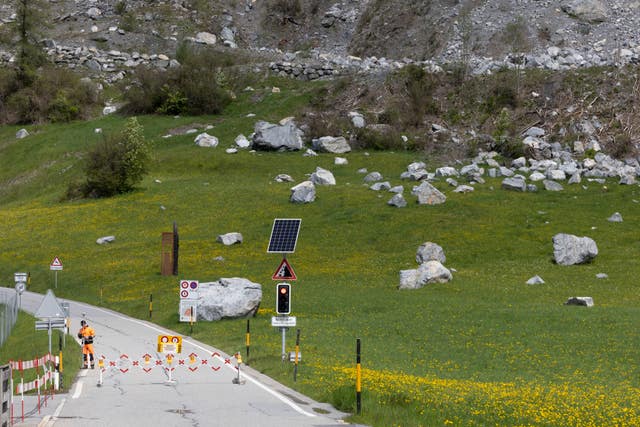 Barriers blocked off roads and a sign under a portable traffic light read: "Extreme danger of rockfall when red."
A Zurich woman who has for years holidayed in the bucolic village stood back about 30 metres (100ft) from a barrier on the edge of the village to look up worryingly at the mountainside.
Centuries-old Brienz straddles German- and Romansch-speaking parts of the eastern Graubunden region, sitting south-west of Davos at an altitude of about 1,150 metres (3,800ft).
The mountain and the rocks on it have been moving since the last Ice Age, officials say.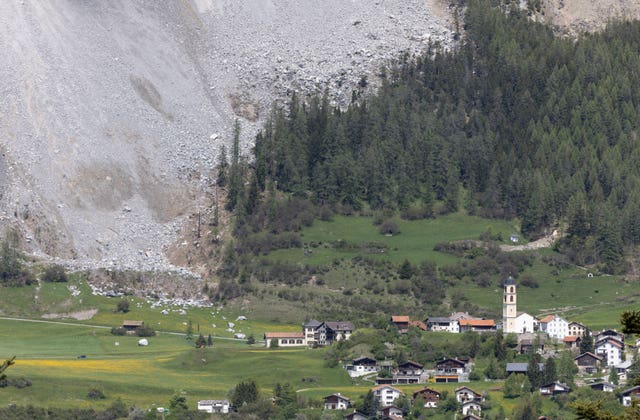 Mr Gartmann said experts estimate a 60% chance the rock will fall in smaller chunks, which may not reach the village or the valley.
The landslide could also move slowly.
But there is also a 10% chance that the rock mass may spill down, threatening lives, property and the village itself.
Glacier melt has affected the precariousness of the rocks over millennia, but melting glaciers due to "man-made" climate change in recent decades were not a factor, he said.