An influx of migrants crossed the US-Mexico border in the final hours before pandemic-related restrictions ended, amid fears the changes would make it more difficult for them to remain north of the border.
House Republicans passed a bill on Thursday to build more sections of wall on the border and impose fresh restrictions on asylum seekers ahead of the rules, known as Title 42, expiring at midnight.
President Joe Biden has promised to veto the bill in the unlikely scenario it passed the Senate, which is controlled by Democrats who have decried measures in the proposed legislation as "cruel" and "anti-immigrant".
A federal judge temporarily blocked the administration's attempts to release migrants more quickly when Border Patrol holding stations are full.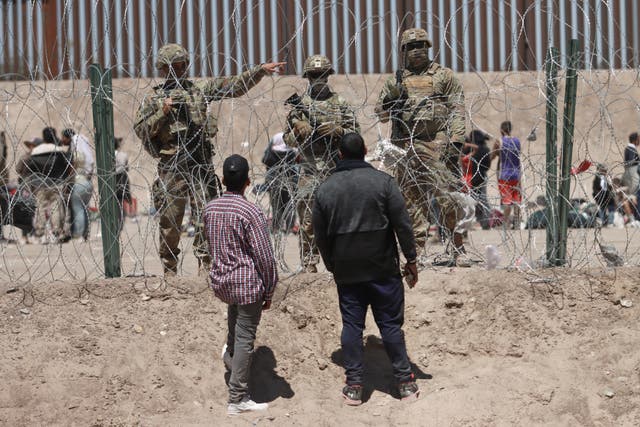 Other migrants settled into shelters in northern Mexico, determined to secure an asylum appointment that can take months to schedule online.
"I don't know what's going to happen tomorrow," said Jhoan Daniel Barrios, a former military police officer from Venezuela at the border in Ciudad Juárez, across from El Paso, Texas.
"We don't have any money left, we don't have food, we don't have a place to stay, the cartel is pursuing us. What are we going to do, wait until they kill us?"
A US official reported the Border Patrol stopped 10,000 migrants on Tuesday — nearly twice the level from March and only slightly below the 11,000 figure authorities have said is the upper limit of what they expect after Title 42 ends.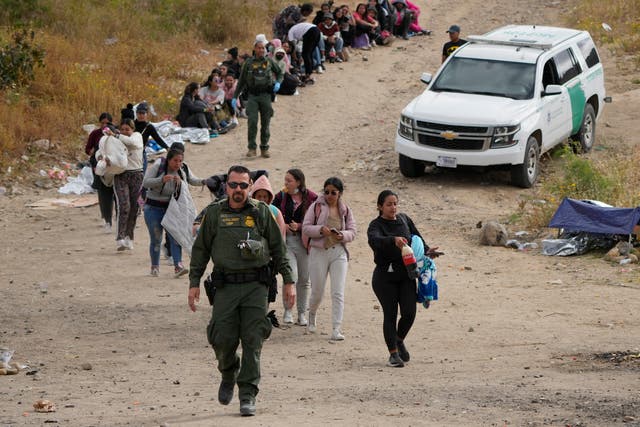 "Our buses are full. Our planes are full," said Pedro Cardenas, a city commissioner in Brownsville.
President Biden's administration has been unveiling strict new measures to replace Title 42, which since March 2020 has allowed border officials to quickly return asylum seekers back over the border on grounds of preventing the spread of Covid-19.
The new policies crack down on illegal crossings while setting up legal pathways for migrants who apply online, seek a sponsor and undergo background checks.
If successful, the reforms could fundamentally alter how migrants arrive at the US-Mexico border, but Mr Biden has conceded the situation will be chaotic for a while.
While Title 42 prevented many from seeking asylum, it carried no legal consequences. Migrants now face being barred from entering the US for five years and possible criminal prosecution.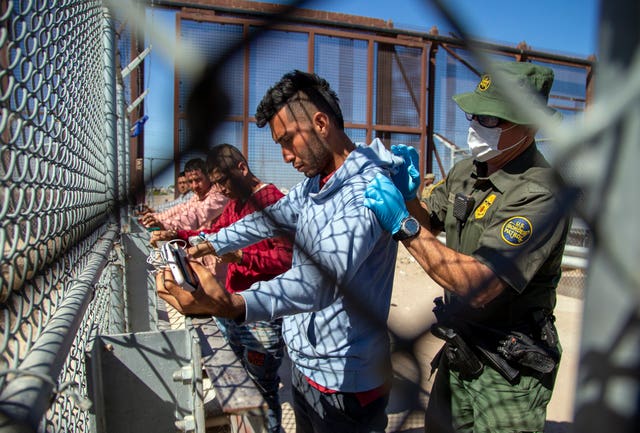 The quick releases were to also be triggered when authorities stop 7,000 migrants along the border in a day.
The judge scheduled a May 19 hearing on whether to extend his order.
Homeland Security Secretary Alejandro Mayorkas had already warned of more crowded Border Patrol facilities to come.
"I cannot overstate the strain on our personnel and our facilities," he told reporters.
Mr Biden and Spanish Prime Minister Pedro Sánchez were due to hold talks on Friday as their countries are collaborating with Canada to establish migration hubs in Latin America where asylum seekers fleeing poverty and violence can apply for protection.