Thailand's main opposition party took an early lead in a vote count from Sunday's general election, touted as a pivotal chance for change nine years after incumbent prime minister Prayuth Chan-ocha first came to power in a 2014 coup.
With 20% of the vote counted, Pheu Thai Party was leading with 22% in the direct race for the house of representatives, and a 21% share of seats in a separate nationwide ballot for the 100 members elected by proportional representation.
The junior opposition Move Forward Party was running second. Mr Prayuth's United Thai Nation Party held the fifth spot in the constituency vote with 7% of the total, but third in the party preference total with 8%.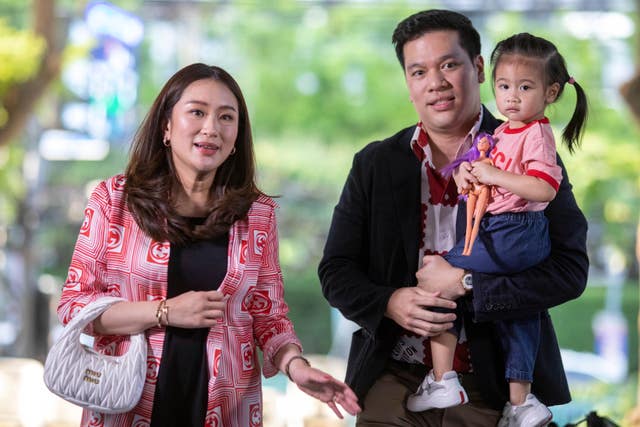 But who heads the next government will not be decided by Sunday's vote alone. The prime minister will be selected in July in a joint session of the house and the 250-seat senate. The winner must secure at least 376 votes and no party is likely to do that on its own.
Pheu Thai is the latest in a string of parties linked to populist billionaire Thaksin Shinawatra, who was ousted as prime minister by an army coup in 2006. Paetongtarn Shinawatra is his daughter. Her aunt, Yingluck Shinawatra, who became prime minister in 2011, was toppled in the coup led by Mr Prayuth.
Pheu Thai won the most seats in the last election in 2019, but its arch-rival, the military-backed Palang Pracharath Party, succeeded in cobbling together a coalition with Mr Prayuth as prime minister.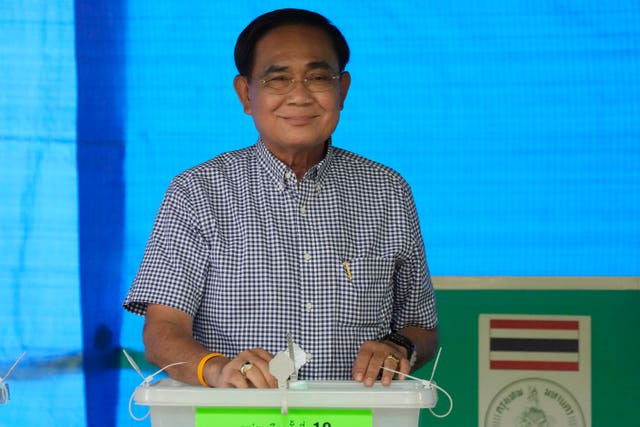 Mr Prayuth is running for re-election, although the military this year has split its support between two parties.
Mr Prayuth is backed by the United Thai Nation Party; his deputy prime minister, Prawit Wongsuwan, another former general, is the standard-bearer for Palang Pracharath.
Mr Prayuth has been blamed for a stuttering economy, shortcomings in addressing the pandemic and thwarting democratic reforms, a particularly sore point with younger voters. At his polling station, he also encouraged people to come out to vote.
"After nine years of military rule, people are ready for a change, even those who were not interested in rocking the boat before."
Analysts say Pheu Thai will have to tread carefully after Sunday's election in choosing possible coalition partners.
Its ideological bedfellow, The Move Forward Party, is also seeking to clip the military's wings.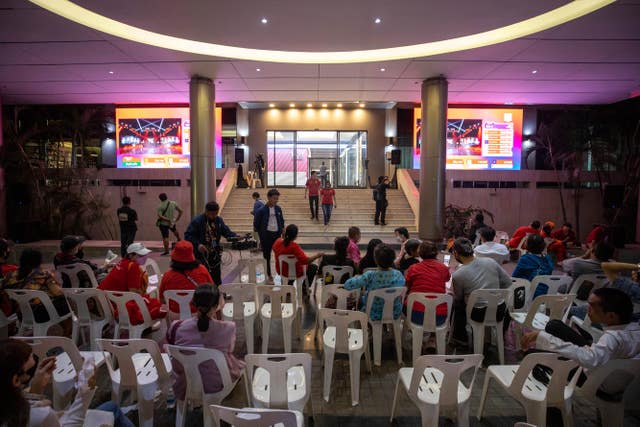 But its outspoken support for minor reforms of the monarchy, while winning younger voters, is unacceptable to most conservatives to whom the institution is sacrosanct, and scares off other possible coalition partners.
Many believe that Pheu Thai might look in the other direction for a partner, by cutting a deal with the Palang Pracharath Party and its leader, Mr Prawit, who is less associated with the 2014 coup and the hard line Prayuth has pursued.