Thousands of people were hunkering down in monasteries, pagodas and schools, taking shelter from a powerful storm that slammed into the coast of Myanmar, tearing roofs off buildings and killing at least three people.
The centre of Cyclone Mocha made landfall on Sunday afternoon in Myanmar's Rakhine state near Sittwe township, with wind speeds of up to 130 miles an hour, Myanmar's meteorological department said.
Myanmar's military information office said the storm had damaged houses, electrical transformers, mobile phone towers, boats and lampposts in Sittwe, Kyaukpyu, and Gwa townships.
Rakhine-based media reported that streets and basements of houses in Sittwe's low-lying areas had been flooded. Much of the area was cut off from telephone and internet services after high winds damaged mobile phone towers.
More than 4,000 of Sittwe's 300,000 residents were evacuated to other cities and more than 20,000 people were sheltering in sturdy buildings including monasteries, pagodas and schools located on the city's highlands, said Tin Nyein Oo, who is volunteering in shelters in Sittwe.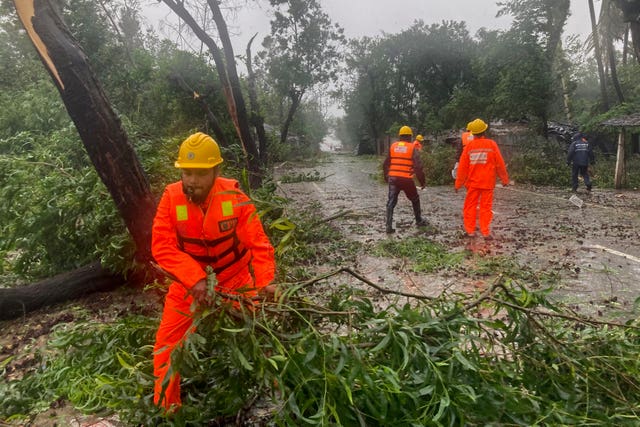 Titon Mitra, the UN Development Programme representative in Myanmar, tweeted: "Mocha has made landfall. 2m people at risk. Damage and losses are expected to be extensive. We are ready to respond and will need unhindered access to all affected communities."
Several deaths caused by wind and rain were reported in Myanmar on Sunday morning.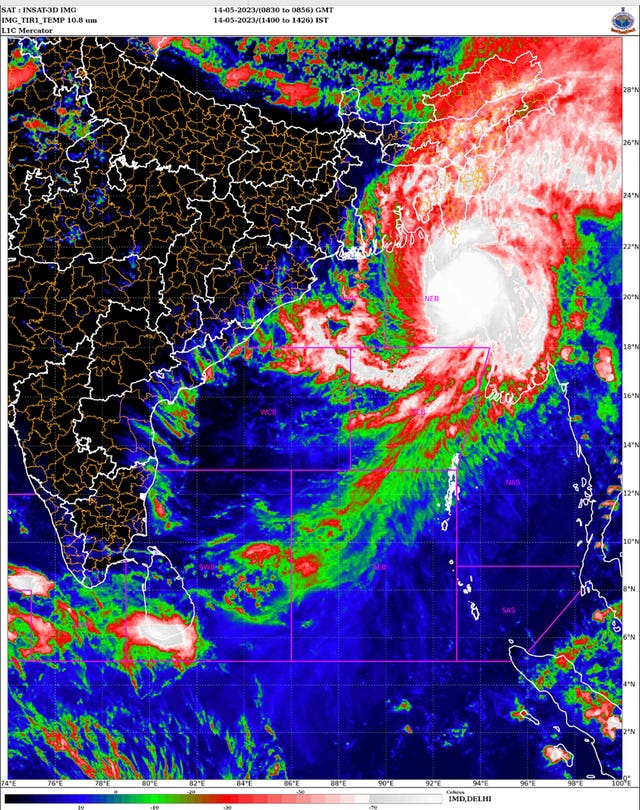 Local media reported that a man had been crushed to death when a banyan tree fell on him in Pyin Oo Lwin township in the central Mandalay Region.
Authorities in the Bangladeshi city of Cox's Bazar, which lay in the storm's predicted path, said earlier that they had evacuated some 1.27 million people, but by early afternoon it appeared that the storm would mostly miss the country as it veered east, Azizur Rahman, director of the Bangladesh meteorological department in Dhaka, said.
"The level of risk has reduced to a great extent in Bangladesh," he told reporters.
UN agencies and aid workers in Bangladesh had prepositioned tons of dry food and dozens of ambulances with mobile medical teams in sprawling refugee camps that house more than one million Rohingya who fled persecution in Myanmar.
In May 2008, Cyclone Nargis hit Myanmar with a storm surge that devastated populated areas around the Irrawaddy River Delta. At least 138,000 people died and tens of thousands of homes and other buildings were washed away.