Election polls have closed in Turkey, where President Recep Tayyip Erdogan's 20-year leadership of the Nato-member country grappling with economic turmoil and the erosion of democratic checks-and-balances hung in the balance after a strong challenge from an opposition candidate.
The election could grant Mr Erdogan, 69, a new five-year term or unseat him in favour of an opposition candidate who has promised to return Turkey to a more democratic path.
If no candidate receives more than 50% of the vote, the race will be determined in a May 28 run-off.
If his political alliance wins, Mr Erdogan could continue governing without much restriction.
The opposition has promised to return Turkey's governance system to a parliamentary democracy if it wins both the presidential and parliamentary ballots.
Opinion surveys indicated that the increasingly authoritarian leader entered the election trailing a challenger for the first time.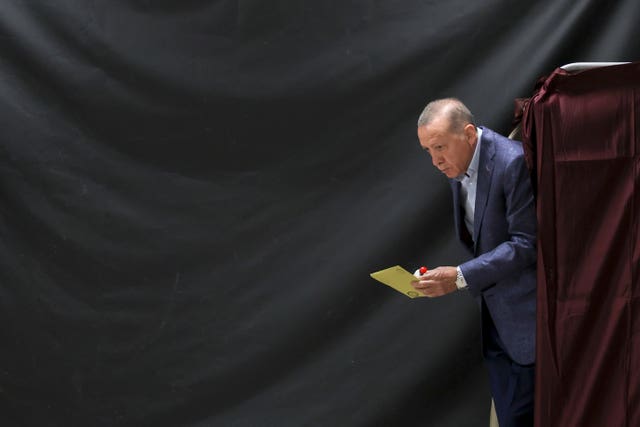 Pre-election polls gave a slight lead to Kemal Kilicdaroglu, 74, the joint candidate of a six-party opposition alliance who leads the centre-left, pro-secular Republican People's Party, or CHP.
More than 64 million people, including 3.4 million overseas voters, were eligible to vote in the elections, which come the same year the country will mark the centenary of its establishment as a republic.
Voter turnout in Turkey is traditionally strong, reflecting citizens' continued belief in democratic balloting.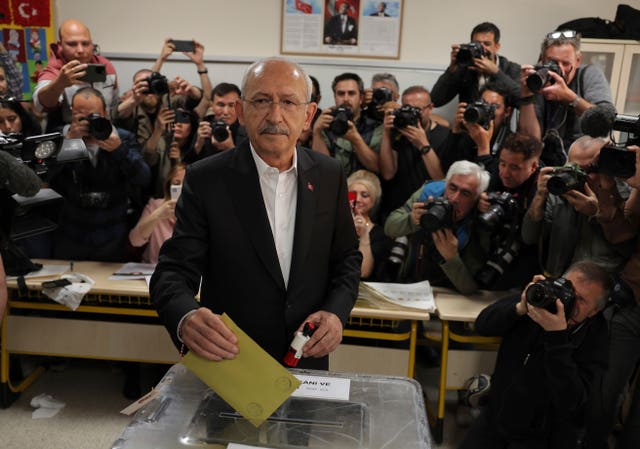 Turkey is also reeling from the effects of a powerful earthquake that caused devastation in 11 southern provinces in February, killing more than 50,000 people in unsafe buildings.
Mr Erdogan's government has been criticised for its delayed and stunted response to the disaster, as well as a lax implementation of building codes that exacerbated the casualties and misery.
Internationally, the elections were being watched closely as a test of a united opposition's ability to dislodge a leader who has concentrated nearly all state powers in his hands.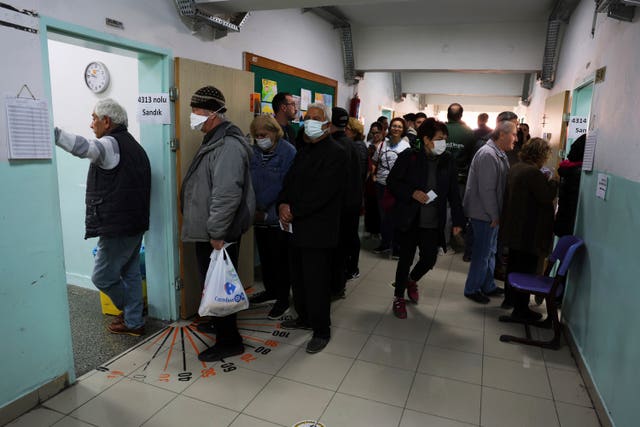 He has accused the opposition of colluding with "terrorists", of being "drunkards" and of upholding LGBTQ rights, which he claims are a threat to traditional family values.
In a bid to secure support from citizens hit hard by inflation, he has increased wages and pensions and subsidised electricity and gas bills, while showcasing Turkey's homegrown defence and infrastructure projects.
He also extended the political alliance of his ruling Justice and Development Party, or AKP, with two nationalist parties to include a small leftist party and two marginal Islamist parties.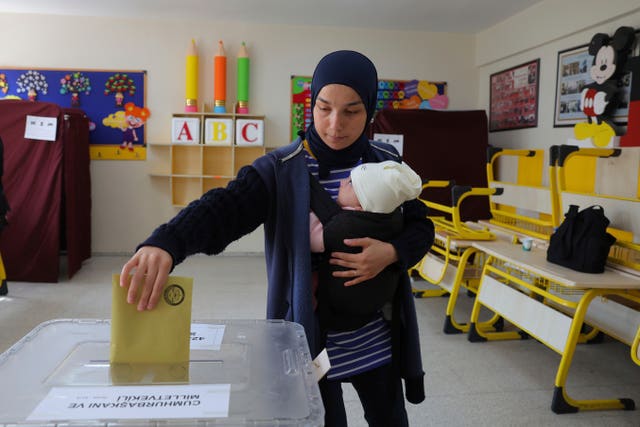 They have promised to establish the independence of the judiciary and the central bank, institute checks and balances and reverse the democratic backsliding and crackdowns on free speech and dissent under Mr Erdogan.
The alliance includes the nationalist Good Party led by former interior minister Meral Aksener, a small Islamist party and two parties that splintered from the AKP, one led by a former prime minister, Ahmet Davutoglu, and the other by a former finance minister, Ali Babacan.
The country's main Kurdish political party, currently Turkey's second-largest opposition grouping, is supporting Mr Kilicdaroglu in the presidential race.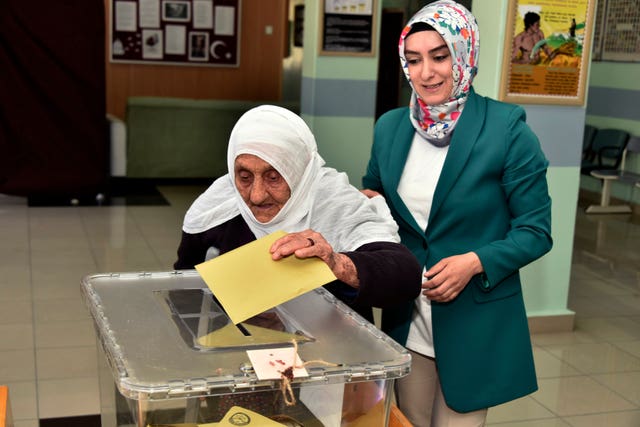 Voters also cast ballots to elect lawmakers for the country's 600-member parliament.
The opposition would need at least a majority to be able to enact some of the democratic reforms it promised.
"It's important for Turkey. It's important for the people," Necati Aktuna, a voter in Ankara, said.
"I've been voting for the last 60 years. I haven't seen a more important election that this one."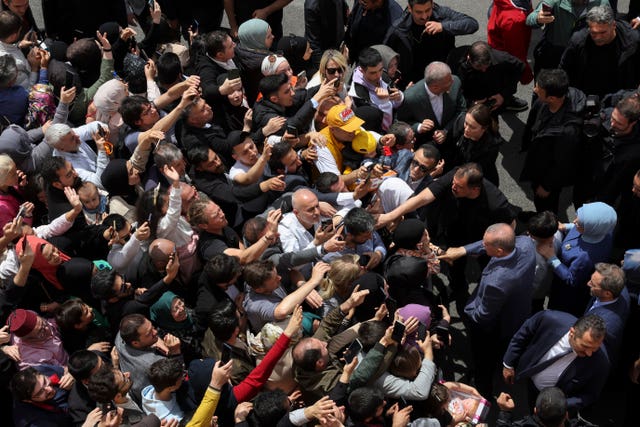 "We have all missed democracy so much. We all missed being together," Mr Kilicdaroglu said, after voting at a school in Ankara, where his supporters chanted "President Kilicdaroglu".
"From now on, you will see that spring will come to this country," he said.
Mr Erdogan said voting was under way "without any problems", including in the earthquake-affected region where people were voting "with great enthusiasm and love".
"It is my hope that after the evening's count … there will be a better future for our country, our nation and Turkish democracy," he said.