A crash between a bus and truck on a major highway in western Slovakia has killed at least one person and injured dozens more, officials said.
Firefighters reported that at least 59 people were injured.
The accident closed the D2 highway that links the Slovak capital, Bratislava, with the neighboring Czech Republic, police said.
Details about the nature of the injuries have not been been released, but rescuers said some people were seriously hurt.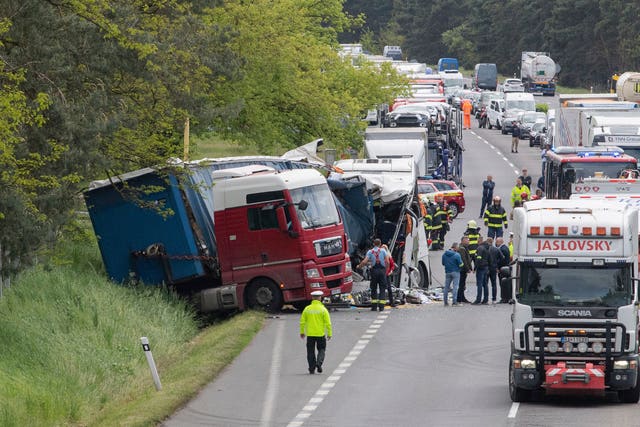 Police are investigating the cause of the crash.