Joe Biden took a brief break from being president on Monday to focus on being "pop", attending his granddaughter Maisy Biden's graduation from the University of Pennsylvania.
Maisy is the youngest daughter of Hunter Biden and his former wife Kathleen Buhle, who both attended the ceremony.
Also present were Maisy's older sisters, Naomi and Finnegan, and first lady Jill Biden, and the Bidens' daughter, Ashley Biden.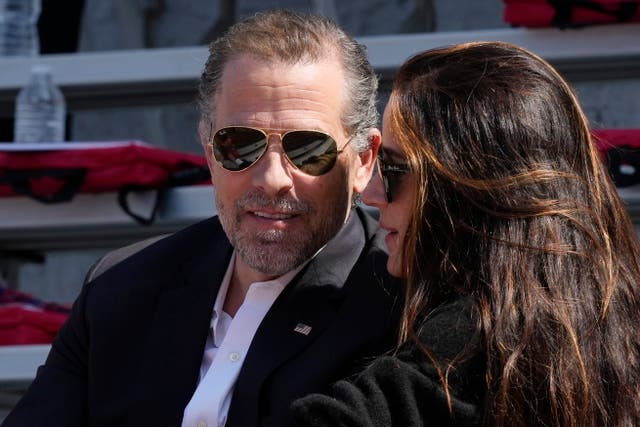 But other than that, Mr Biden was just another face in the crowd, albeit a very recognisable one. The family sat stage left, apart from the rest of the audience.
Idina Menzel, the actress and singer, gave the commencement address, even belting out a few lines of a song from the musical Rent.
After the ceremony, Mr Biden and his family went to a lunch at a Vietnamese restaurant.