Norway's king has appeared on the royal castle's balcony to salute thousands of children as the Scandinavian country celebrates its Constitution Day.
Cheering and shouting and waving blue, white and red Norwegian flags, nursery youngsters and school pupils marched in front of the palace where Harald V, 86, and his wife, Queen Sonja, sat and waved back to the vast crowd, many of whom wore traditional costumes.
Wednesday's celebrations come two days after Harald was released from Oslo's main hospital, where he was treated for an infection.
Elsewhere in the capital, the chairman of the Ukrainian parliament, Ruslan Stefanchuk, who was visiting his Norwegian counterpart, stood on another balcony and waved at a cheering flag-waving crowd, saying he hopes "we as soon as possible can celebrate like this in Ukraine".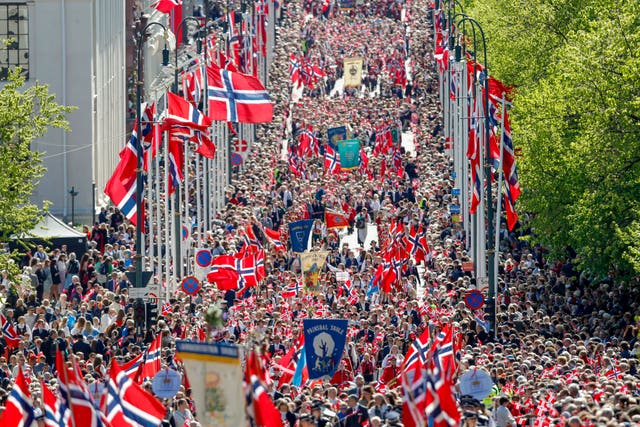 Earlier in the day, Harald's son and heir to the throne, Crown Prince Haakon, and his wife, Crown Princess Mette-Marit, had another march in front of their home,
Harald, who has been seen using crutches in recent years, has been admitted to hospital several times in recent months.
In August, he spent three days in hospital with a fever.
In December, he was admitted for an infection which needed intravenous antibiotics.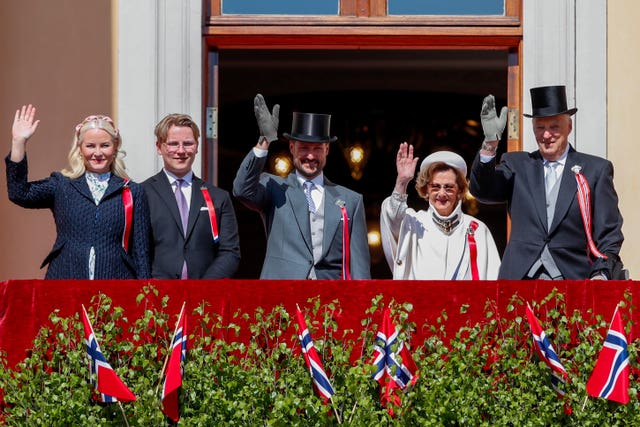 Harald is Norway's head of state but holds no political power so the duties are ceremonial.
He ascended to the throne after the death of his father, King Olav, in 1991.