Russia agreed to a two-month extension of a deal that has allowed Ukraine to ship grain through the Black Sea to parts of the world struggling with hunger, Turkish president Recep Tayyip Erdogan announced on Wednesday, a boost to global food security after the war drove up prices.
Turkey and the UN brokered the breakthrough accord with the warring sides last summer, which came with a separate agreement to facilitate shipments of Russian food and fertiliser that Moscow insists has not been applied.
Russia had threatened to bow out if its concerns were not ironed out by Thursday. Such brinkmanship is not new: With a similar extension in the balance in March, Russia unilaterally decided to renew the deal for 60 days instead of the 120 days outlined in the agreement.
Russian foreign ministry spokeswoman Maria Zakharova said on Wednesday that problems would need to be resolved "at the technical level". Neither she nor Erdogan mentioned any concessions Moscow may have received.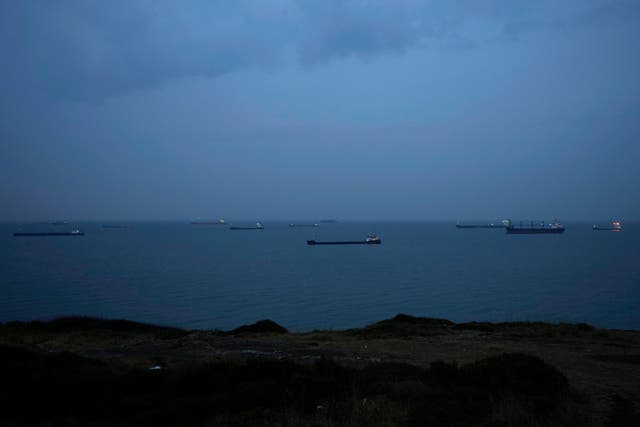 Extending the Black Sea grain initiative is a win for countries in Africa, the Middle East and parts of Asia that rely on Ukrainian wheat, barley, vegetable oil and other affordable food products, especially as drought takes a toll.
The deal helped lower prices of food commodities like wheat over the last year, but that relief has not reached kitchen tables.
"Ukrainian and Russian products feed the world," UN secretary-general António Guterres said. "They matter because we are still in the throes of a record-breaking cost-of-living crisis."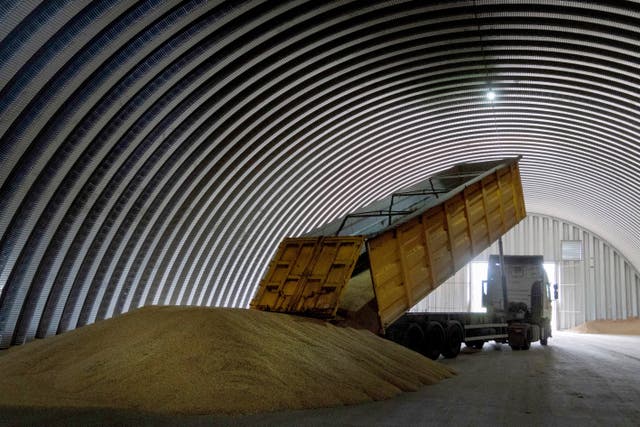 On Facebook, he blamed Russia for dragging its heels on joint inspections of ships by Russian, Ukrainian, UN and Turkish officials.
Average daily inspections – meant to ensure vessels carry only food and not weapons that could aid either side – have steadily dropped from a peak of 10.6 in October to 3.2 last month. Shipments of Ukrainian grain also have declined in recent weeks.
Russia had denied slowing the work. No vessels have been cleared to enter Ukraine's three open ports since May 6, and Mr Kubrakov says nearly 70 vessels are waiting in Turkish waters to participate.
The deal has allowed more than 30 million tonnes of Ukrainian grain to be shipped, with more than half that going to developing nations.
China, Spain and Turkey are the biggest recipients, and Russia says that shows food is not going to the poorest countries.
Mr Guterres has said developed countries bring in Ukrainian corn for animal feed, while emerging economies receive "a majority" of grain for people to eat. He noted exports bring prices down for everyone.
"Looking ahead, we hope that exports of food and fertilisers, including ammonia, from the Russian Federation and Ukraine will be able to reach global supply chains safely and predictably," the UN chief said on Wednesday.
The US said Russia should stop creating hurdles to the deal.
"We should not need to remind Moscow every few weeks to keep their promises and to stop using people's hunger as a weapon in their war against Ukraine," state department deputy spokesman Vedant Patel told reporters.
Russia is expected to export more wheat than any country ever has in one year, at 44 million tonnes, said Caitlin Welsh, director of the global food security programme at the Centre for Strategic and International Studies.
Ms Welsh said Russia knows that the less grain Ukraine can export, the more it can make up for the shortfall.
And restrictions on Black Sea shipments mean the war-torn country would have to rely more on land routes through the European Union, which has stirred anger from its neighbours.
"The more it restricts Ukraine's access to Black Sea ports, the better it is for its political influence with trading partners and the better it is for Russia in the sense that it's straining unity among EU member states and their support for Ukraine," she said.
With Ukraine's wheat harvest coming up in June and the need to sell that crop in July, maintaining a Black Sea shipping corridor is key to avoid "taking another large chunk of wheat and other grains off the market," said William Osnato, a senior research analyst at agriculture data and analytics firm Gro Intelligence.