A rare 1960 Facel Vega HK500 that has spent almost 50 years tucked away in a garage is being auctioned later this month.
Facel was founded in Paris in 1939 and originally started out making body panels and bodies for other car brands, before creating its first model in 1954 with the Vega – a large GT car considered in the same ilk at the time as Aston Martin. Famous Vega owners in the period included artist Pablo Picasso, fashion designer Christian Dior and racing driver Stirling Moss.
The Vega you see hasn't lived quite such a glamorous life, as since 1976 it has been parked in a garage belonging to its now-deceased owner in Flintshire, North Wales.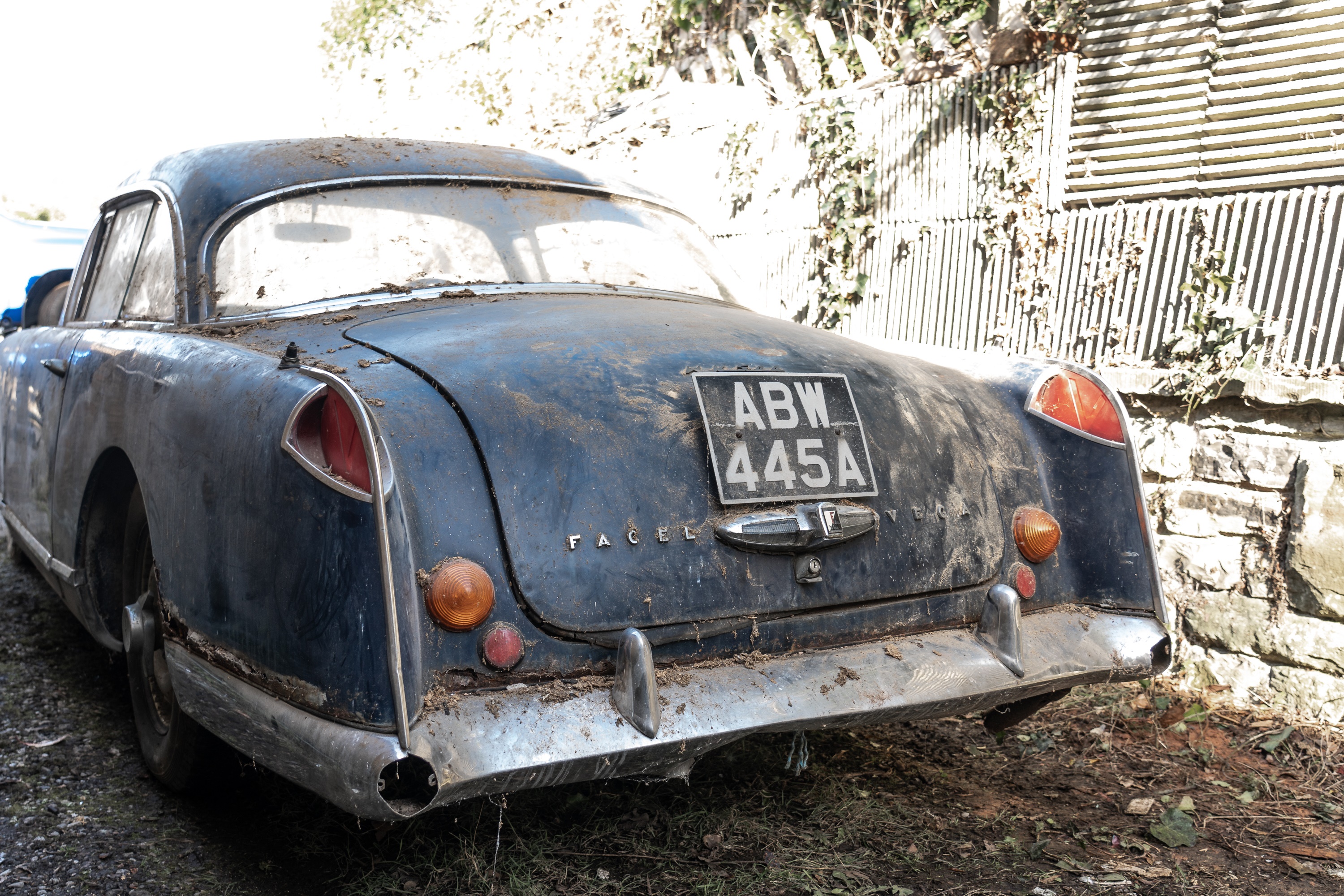 Facel went into financial difficulty shortly after this example was produced and ceased trading in 1964, with the French firm only ever producing around 2,900 cars in its time.
H&H Classics, who is auctioning the car, said this Vega was "carefully extracted" from the garage in February 2023, and that the car is believed to be "seemingly complete", next to many garage finds that have parts missing.
Mike Davis, senior specialist at H&H Classics, said: "This vehicle find is an absolute gem. To find such a complete car tucked away in a garage for such a long period is a very special moment. Further adding to its appeal, both rare and stylish in equal measures, this right-hand drive HK500 has the makings of an incredibly rewarding project."
The Facel Vega is being auctioned on April 26 in Buxton, Derbyshire, and will be sold with no reserve. No estimate has been given.