Gordon Murray Automotive (GMA) has unveiled its new T.33 Spider – a V12 convertible supercar that promises an especially pure driving experience.
Following the T.50 hypercar and T.33 Coupe, both of which are sold out, this new Spider model will be limited to just 100 units, as is the case with all of GMA's road cars. Penned by legendary designer Gordon Murray, who is best known for his work on the three-seat McLaren F1, he promises this new T.33 Spider will deliver a driving experience "quite unlike anything else".
Not as flamboyant as supercars from the likes of Ferrari and Lamborghini, it uses a lightweight carbon-fibre monocoque construction. GMA says it doesn't chase 'headline performance figures', but 'purity' instead. With an especially low dry weight of 1,108kg, it's only 18kg heavier than the coupe.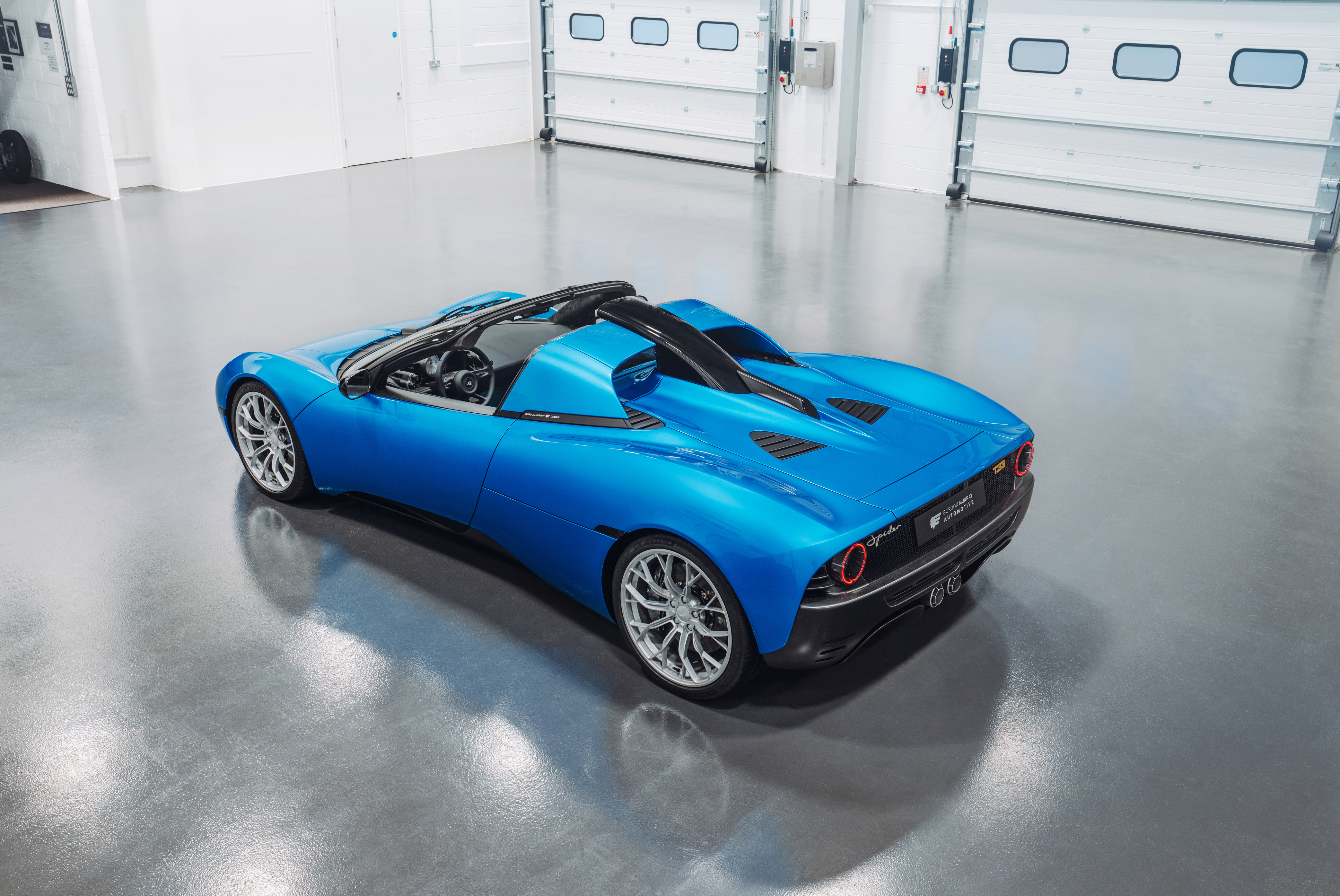 The star of the T.33 Spider, though, is its 3.9-litre V12 engine, which bucks the trend of many modern supercars by being naturally aspirated. Supplied by engineering firm Cosworth, it sits in the middle of the car and produces 609bhp, revving up to 11,100rpm. It's also the world's lightest V12 engine used in a road car, at just 178kg, and will be offered exclusively with a manual gearbox.
The 100 T.33 Spider models will each be produced at GMA's new headquarters in Windlesham, Surrey, which is only a stone's throw from McLaren's base in Woking.
GMA is yet to officially announce what each car costs, but there is speculation of a £1.8m price tag.