Car grilles have been getting increasingly bolder in recent years – from BMW's highly-controversial 'nostrils' to various grilles that are able to illuminate.
What a grille has never done before is display warning messages to pedestrians. Until now, as Skoda has devised a way for animations to be displayed at the front to show various warning information.
While Skoda's electric Enyaq iV is usually equipped with a light-up 'Crystal Face', as part of a trial the firm has swapped this out with a new body featuring an LED strip that can be configured to display various messages.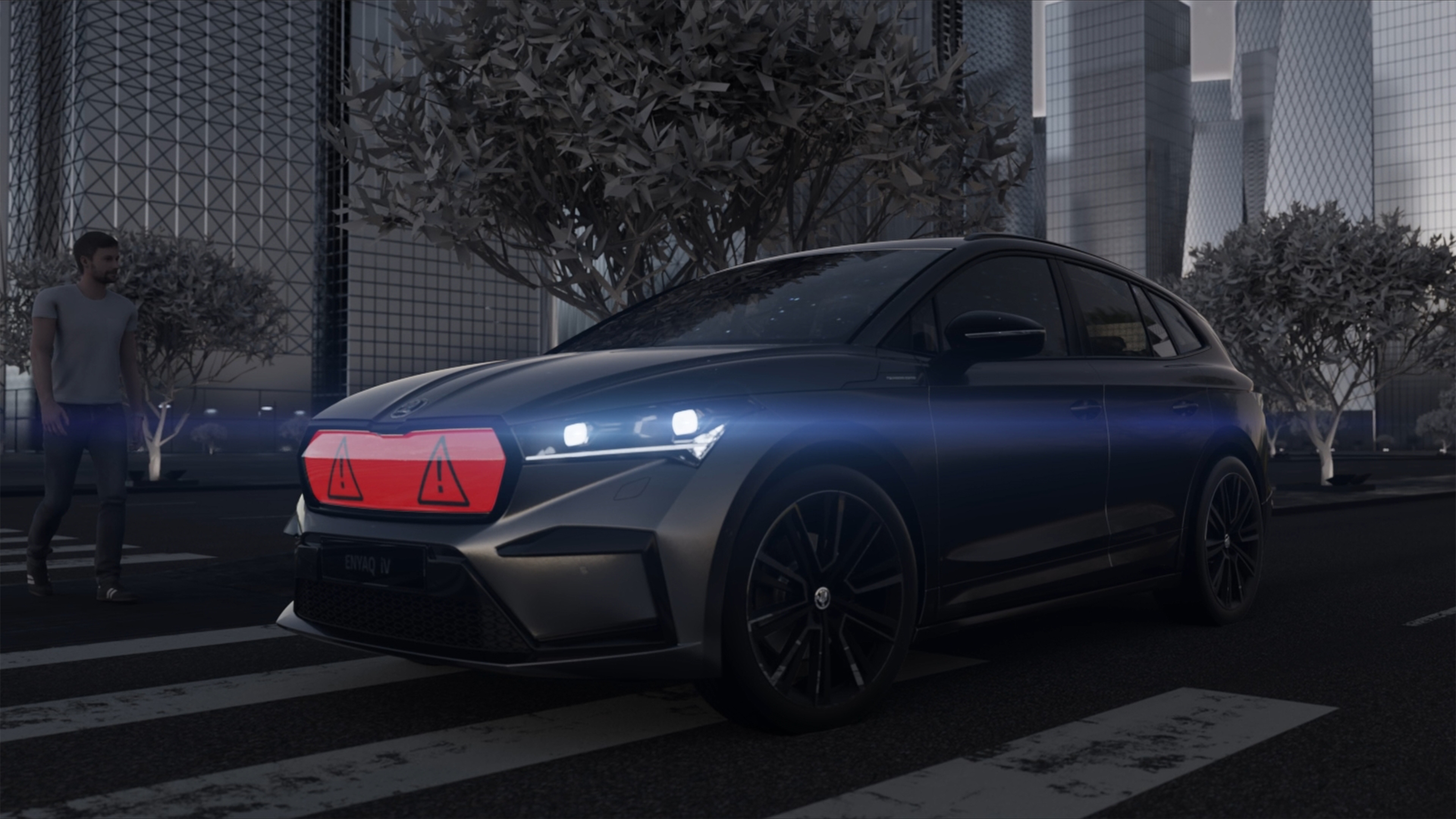 If the vehicle is unable to stop, it's able to display a warning message such as 'do not step out onto the crossing'.
Skoda has also been working on a robot called IPA2X that serves to help children, the elderly and those with disabilities to cross the road safely.
Supported by the Urban Mobility Initiative of the European Institute of Innovation and Technology, various companies have helped to come up with a two-metre-tall robot that looks like a mobile traffic light.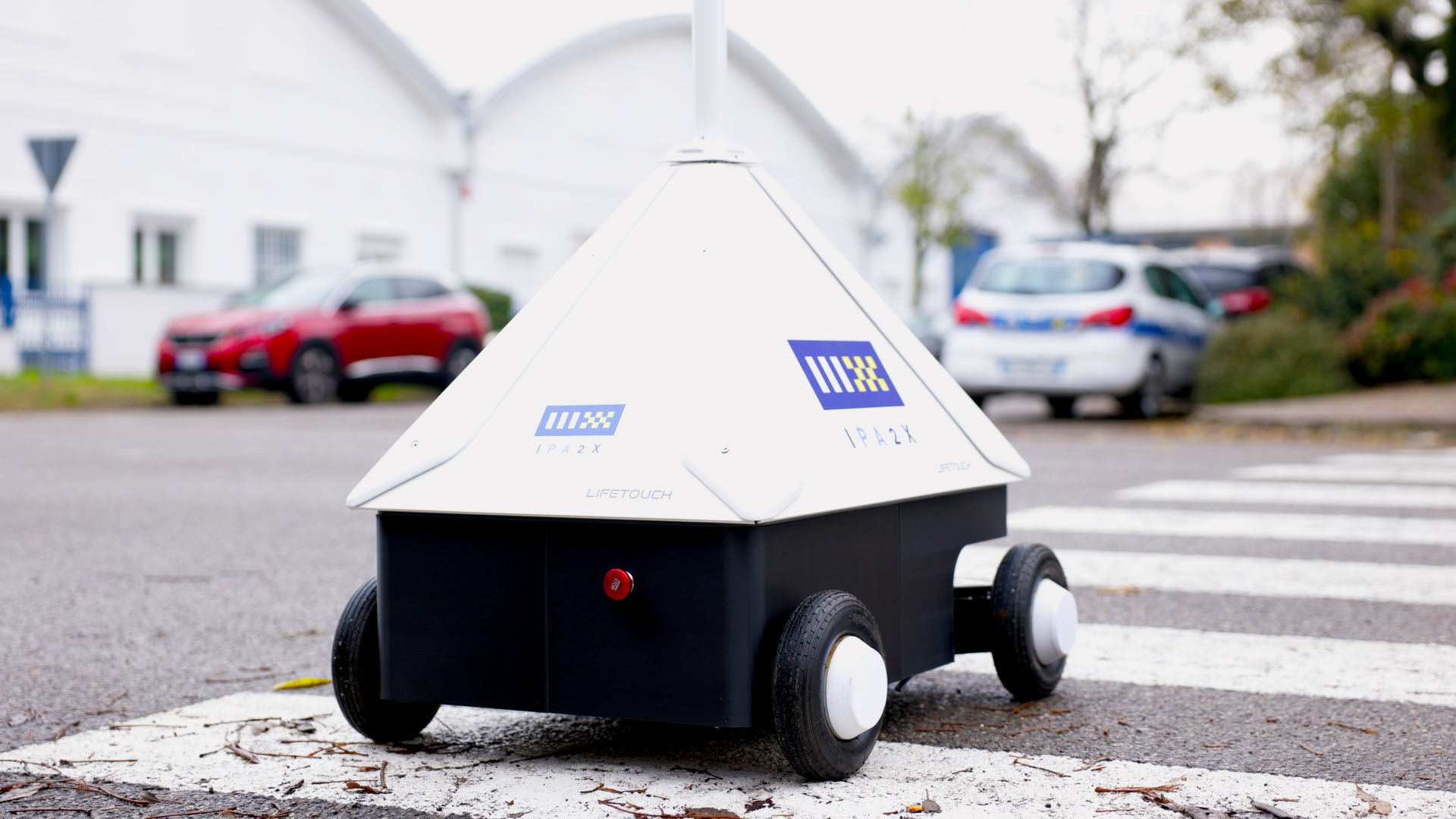 Skoda is continuing to test the two technologies in Italy and the Czech Republic, and will do so into 2024, with the hopes they might be rolled out 'as early as 2025'.