Ford has announced it will test hydrogen fuel-cell Transits as the firm explores alternatives to EVs for high-mileage drivers with limited charging options.
While Ford already offers the electric E-Transit, and will launch EV versions of the smaller E-Transit Custom and E-Transit Courier in the next few years, it says it is 'exploring' new propulsion types for its 'hardest working vans'.
Part-funded by the government-supported Advanced Propulsion Centre UK (APC), Ford is working with six companies to get its hydrogen fuel-cell Transit project up and running.
Ford will set up eight fuel cell models that will run for six-month periods at a time until 2025, with the test data looking at the cost of refuelling, the range and the available operating hours.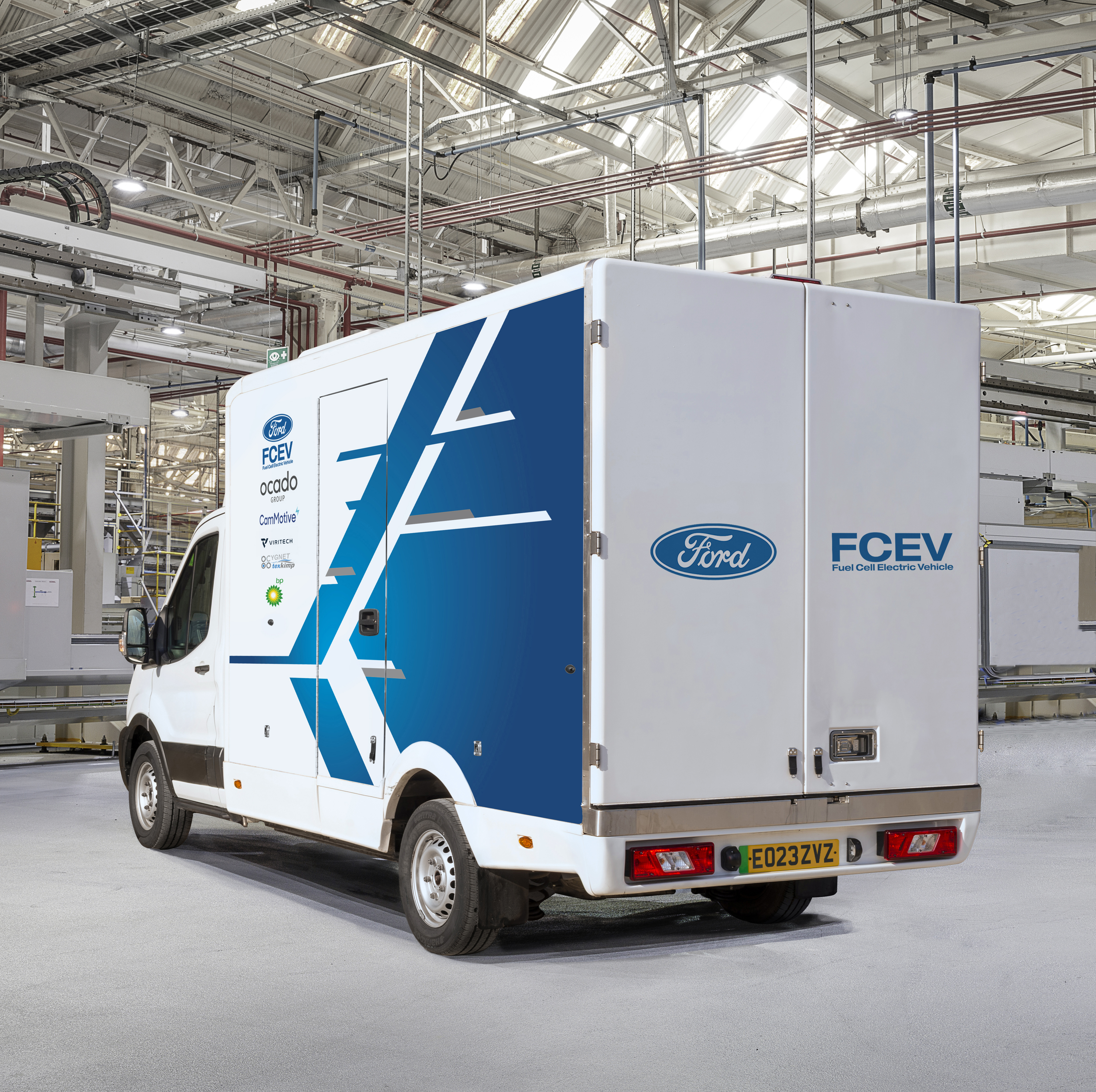 Tim Slatter, chair of Ford in Britain, said: "Ford believes that the primary application of fuel cells could be in its largest, heaviest CVs to ensure they are emission-free, while satisfying the high daily energy requirements our customers demand.
"Ford has an unmatched history in the commercial vehicle sector with the indomitable Transit, and we are excited to be exploring new ways to make clean deliveries an option for even our hardest working vans on the road."
Ford is working with partners such as Ocado, who will be running the vans in the Thames Estuary area near Ford's UK headquarters in Dagenham, Essex. The firm says it hopes to create a 'low-volume assembly' of vans adapted to run on the fuel, as well as 'develop the hydrogen economy'.