Porsche has topped its 718 line-up with a new 718 Spyder RS – the final petrol Boxster before the model is electrified.
Weighing in at 1,410kg, the 718 Spyder RS uses the 4.0-litre engine from the 911 GT3, bringing 493bhp and 450Nm of torque, which helps this mid-engined roadster to go from zero to 60mph in 3.2 seconds. It'll hit a top speed of 191mph, too. All versions use Porsche's dual-clutch gearbox – or PDK – for super-fast gear shifts.
It also features a manually-operated soft-top hood, which is made up of two parts – a 'sun sail' and a weather deflector. Both can be removed entirely and either left at home or stored in the car, while the 'sun sail' can be used on its own to protect the car's occupants from the sun's rays while still allowing a 'largely open' area behind. The entire roof system weighs 18.3kg, which is 16.5kg less than the standard 718 Boxster.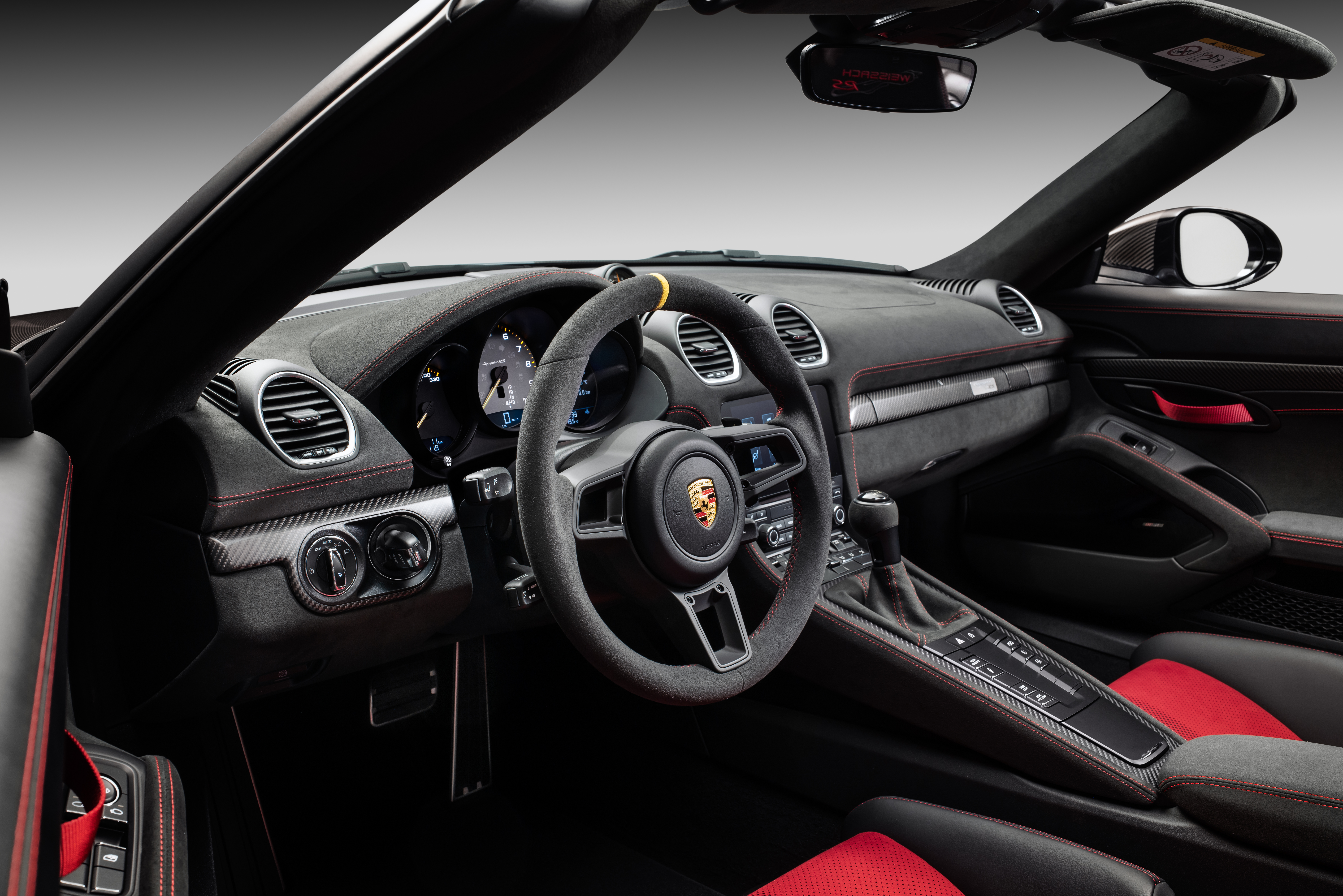 Andreas Preuninger, head of GT Cars at Porsche, said: "The 718 Spyder RS raises driving pleasure to a new level for open-top cars.
"The combination of our unmistakable GT3 engine, the close-ratio transmission, compact dimensions, low weight, road-optimised racing suspension and maximum openness offers an extremely compelling and unfiltered driving experience."
The Porsche 718 Spyder RS is available to order now with prices starting at £123,000.