MG's new electric sports car, the Cyberster, has made its debut at a preview event in London.
The Cyberster will be the first all-new sports car to wear an MG badge since 1995 when the MGF made its debut. Following a recent reveal at the Shanghai motor show, the Cyberster has now been shown in Europe for the first time at an event held at MG's UK HQ in Marylebone, London. A design studio operated by MG's parent company SAIC Motor, is also based at the same address.
Set to arrive in the UK in time for summer 2024, the design of the Cyberster has clear links to previous MG sports cars, but with bold new details such as scissor doors and advanced LED lighting with directional arrows for the indicators. The Cyberster is also expected to be the first electric two-seat roadster when it goes on sale.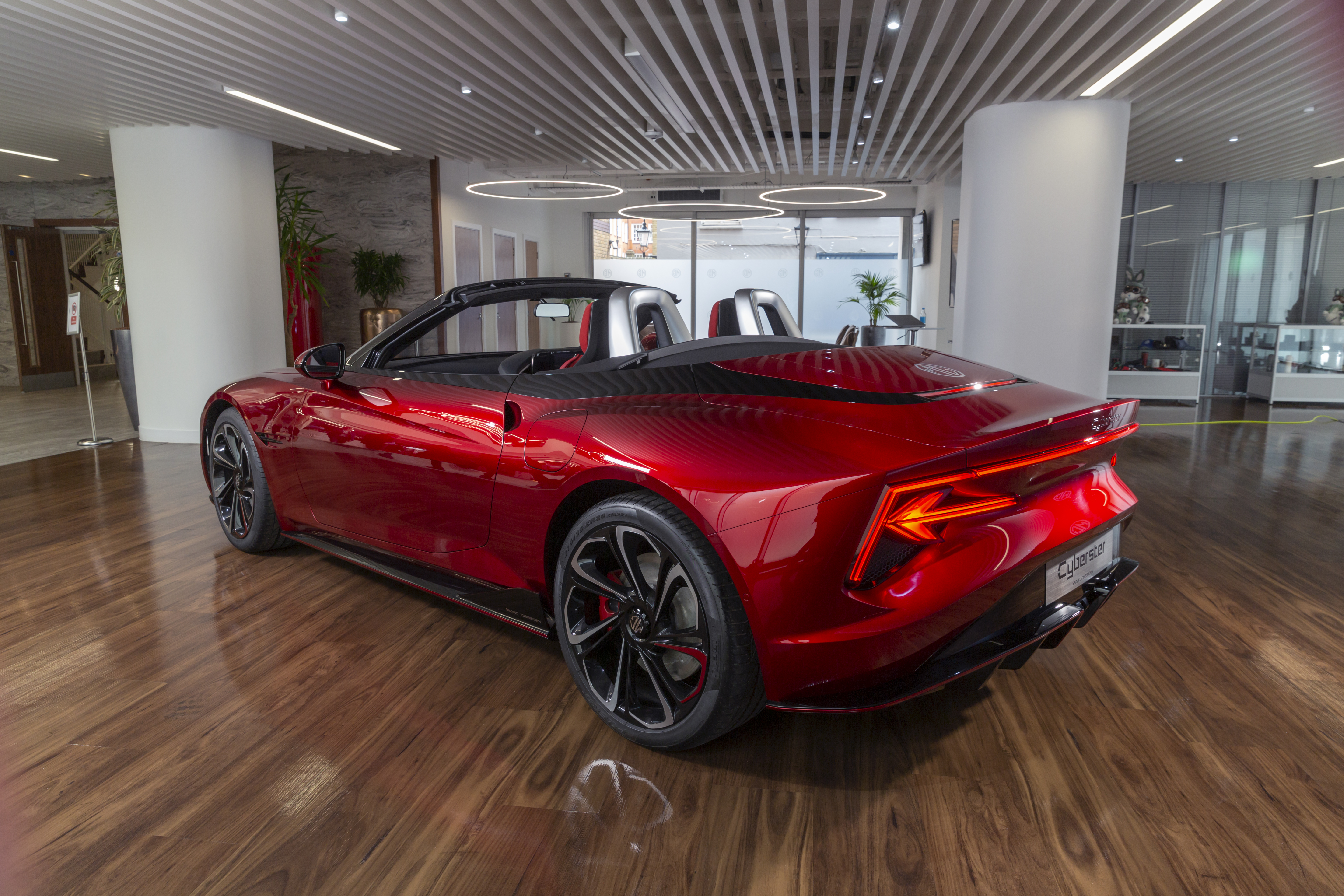 Carl Gotham, advanced design director at MG, said: "The dream was to bring back a sports car for the MG brand, and the design of the Cyberster represents an electric, exhilarating sports car. Everyone will remember MG as the quintessential British sports car maker, and certainly this car we've created is definitely a statement of a return to form for the brand."
MG was bought by Chinese SAIC in 2005, but didn't begin importing new models until 2011 with the MG6. In the last decade, it's continued to ramp up its line-up, with a particular focus on affordable EVs. These have helped MG to be the UK's fastest-growing car firm in the past few years, with the brand now looking to take things up a level with the return of an MG sports car.
Further details of the Cyberster are expected later this year, with prices rumoured to start from around £50,000.