To those of a certain vintage, radio-controlled cars were a key part of their childhood. And the one to have was the Tamiya Wild One – a DIY build.
There's now the option to relive the fun, with a full-sized 'Max' model that can be driven on the road. While shown as a concept previously, it's now been scaled-up to allow for two seats, while also being able to go twice as fast 'in response to customer feedback'.
Developed by Bicester-based The Little Car Company, the firm behind shrunken Bugatti, Ferrari and Aston Martin models, it's even suitable for road use under the EU's quadricycle regulations.
It's now revealed the first details around the Launch Edition model, which comes with features such as 14-inch Maxxis off-road tyres, Cobra bucket seats and Bilstein dampers. Ben Hedley, chief executive of The Little Car Company, said: "We are absolutely thrilled to be one step closer to revealing our Tamiya Wild One Max Launch Edition.
"While there have undoubtedly been a few hurdles along the way with industry-wide supply issues, our team have done a tremendous job of bringing a radio-controlled car to life at full size, and I couldn't be prouder of them.
The firm says it's worked closely with those who placed original deposits to develop new features and suggestions for things they'd liked.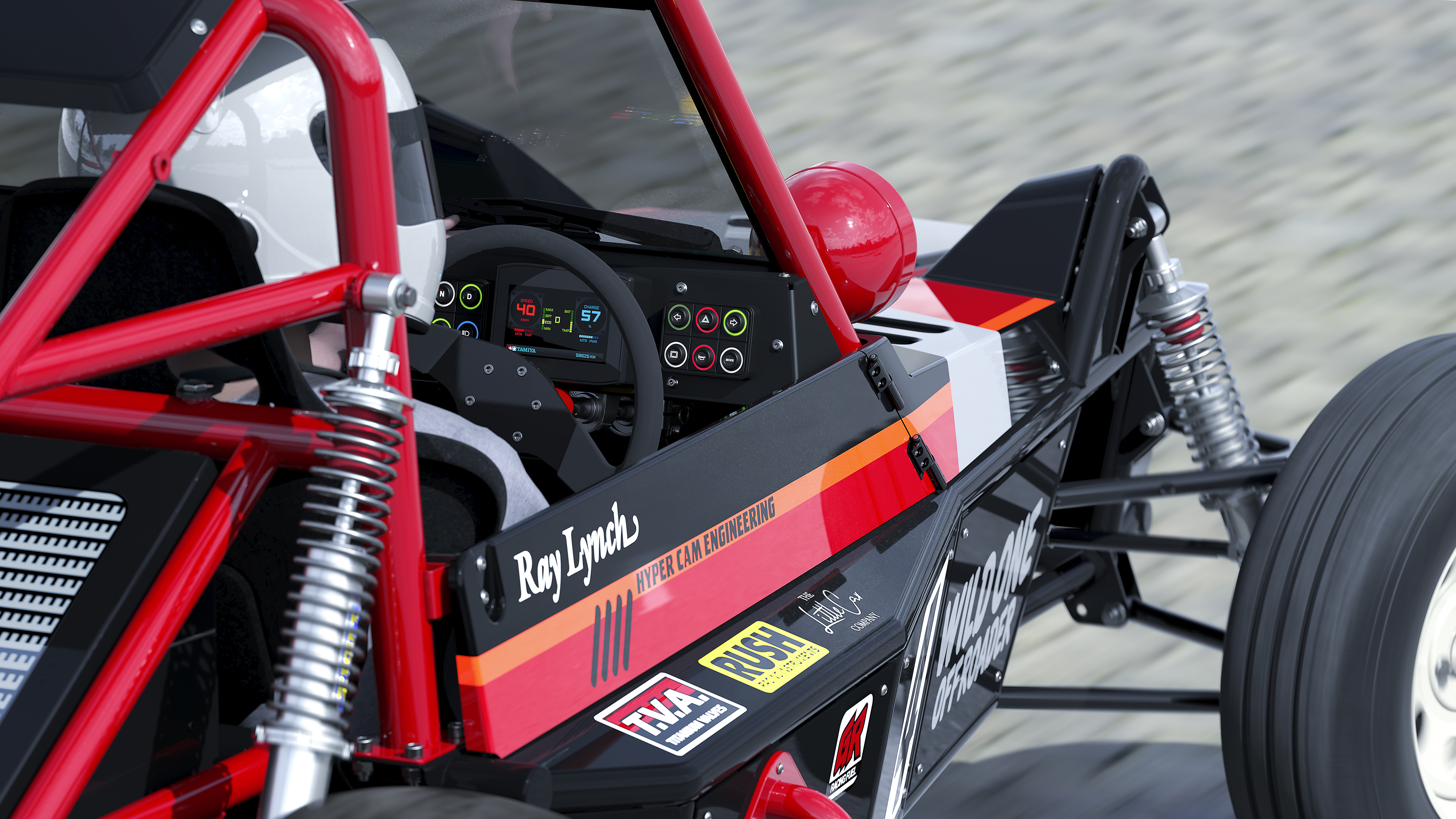 Just 100 examples of the launch edition will be made, with production set to begin in early 2024. Unlike the original Tamiya, the Wild One Max will be be fully-built and ready to use. The Little Car Company says that 'other versions' will be revealed in future months. Full pricing is yet to be confirmed.