BMW has revealed a one-off show car based on its Z4 roadster called the Concept Touring Coupe.
Unveiled at the weekend at the glamorous Concorso d'Eleganza Villa d'Este, held near Lake Como, Italy, the model channels classic BMW designs such as the Z3 M Coupe of the early 2000s.
Based on the current-generation Z4 roadster, BMW lists various models that have helped to inspire this concept, including the 1939 328 Touring Coupe and various '02' Series models from the early 1970s that featured 'Touring' in their name.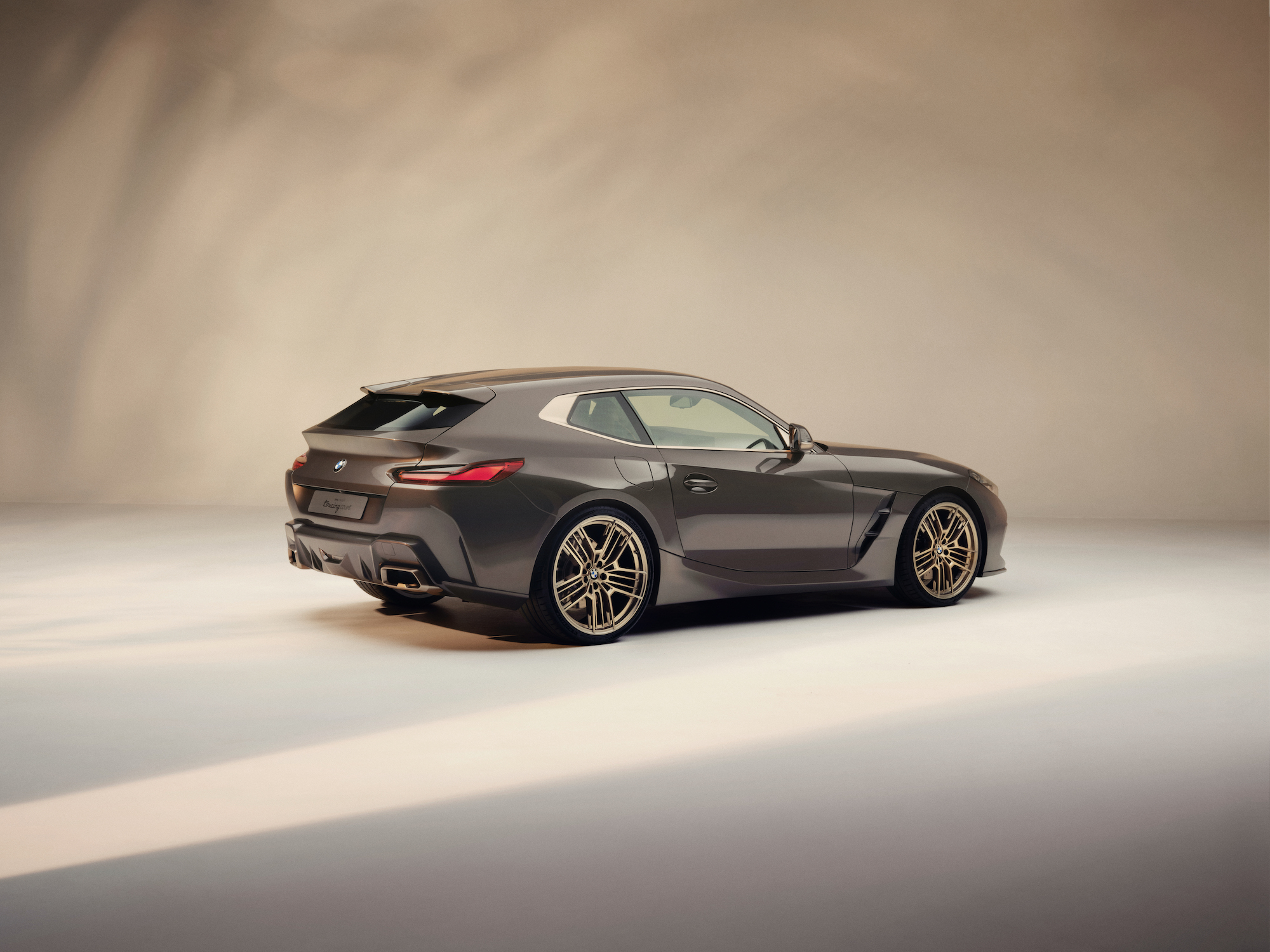 Moving inside, the Concept Touring Coupe gets a bi-tone hide developed by Italian leather workshop Poltrana Frau. There are elements such as braided leather straps, while bespoke luggage bags has been made for the model.
The concept car is fully working and powered by the same engine as the Z4 M40i – a 3.0-litre in-line six-cylinder unit producing 225bhp and 500Nm of torque. In the roadster, it allows for a 0-60mph time of 4.5 seconds.
Domagoj Dukec, head of BMW Design, said: "The BMW Concept Touring Coupé celebrates the original Sheer Driving Pleasure. A highly emotional vehicle like this shows that the passion for everything that goes into driving pleasure has been essential through the ages and will be for the future."
BMW is unlikely to put the Concept Touring Coupe into production, with the Z4, which sells in relatively small numbers, unlikely to be replaced when the current generation bows out in a few years' time.