Johann Berg Gudmundsson struck a late equaliser as Burnley grabbed a 1-1 draw against Manchester City at Turf Moor – leaving the Premier League leaders ruing missed chances.
One missed chance in particular stands out – Raheem Sterling spurned a gilt-edged chance to put the game beyond doubt, firing the ball wide despite being just a couple of yards from the centre of an open goal.
To say he looked dejected would be an understatement.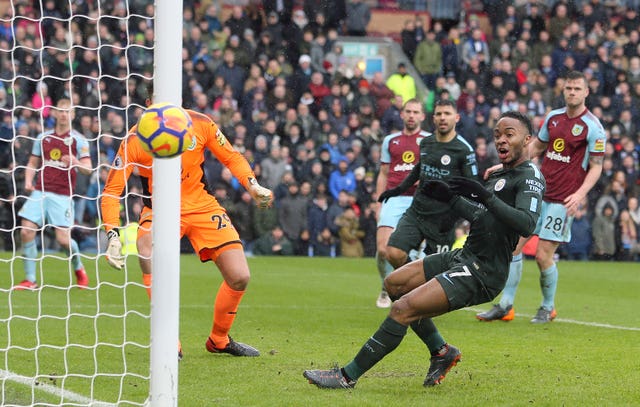 As usually happens when such misses occur, fans have started to speculate and discuss just how poor it was.
Some thought it was the miss of the season.
Some just couldn't work out how it didn't go in.
Others started the classic discussion of who would have put the goal in the net.
Amongst the plethora of unprofessional footballers saying they could have scored it themselves, this bloke reckons his late grandmother would have managed it.
While this guy touted the finishing ability of Brian Blessed's flatulence.
All in all though, it's pretty clear Sterling doesn't need to be told he should have scored.
Sterling has 14 Premier League goals this season though, and many reckon he will be back on form soon.
Keep your head up Raheem.