An international football tournament is made great by the little things as much as the big things, and a World Cup wall chart is basically an essential for any fan.
Full of details about the biggest football competition in the world, from stadia to star players, supporters can fill these hives of information in with scores as they happen, and generally follow the tournament without missing a beat.
But for something you're going to have on your wall for a month, why not make it as beautiful as possible, and for a good cause too? That's exactly what illustrator Elliott Quince has created.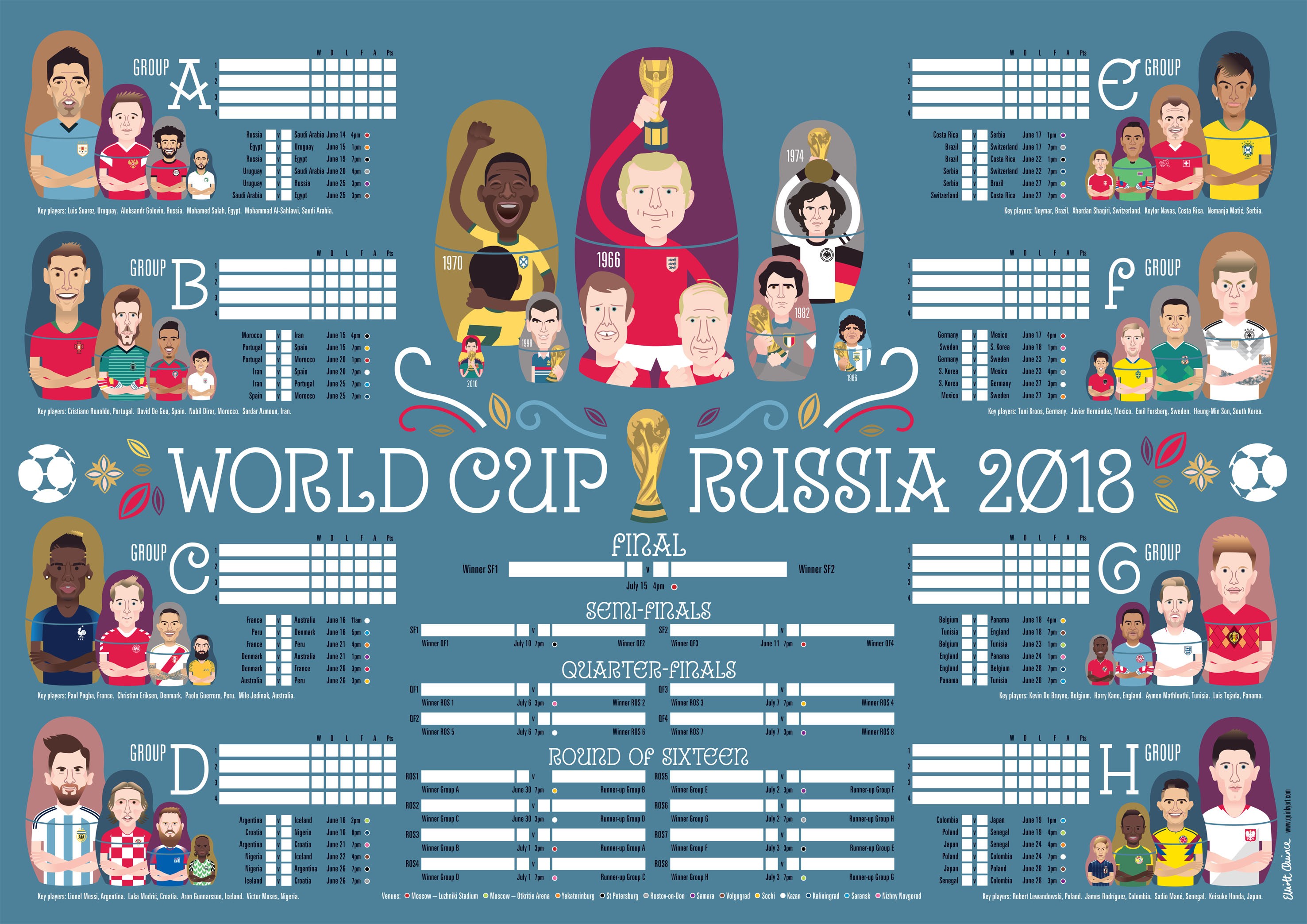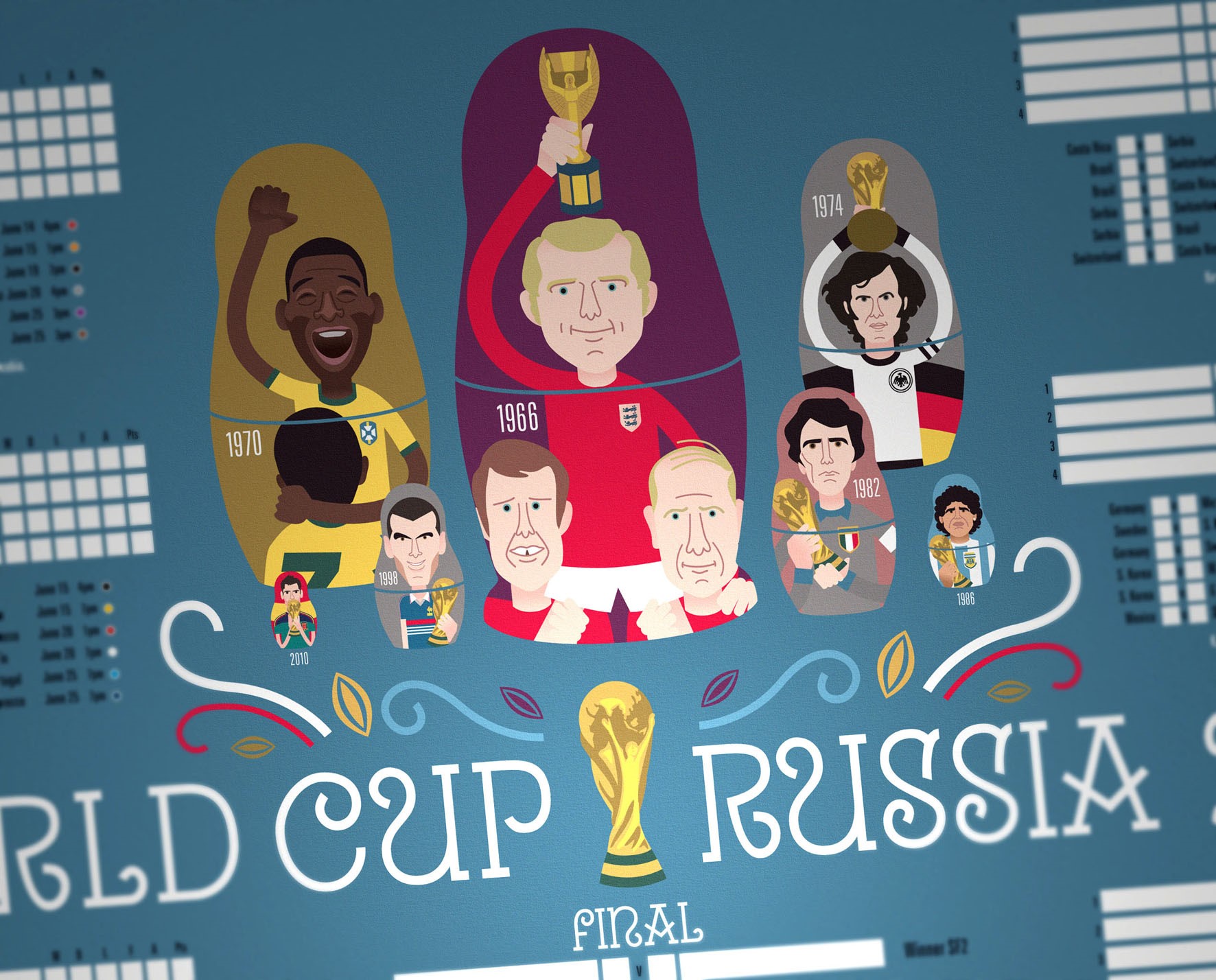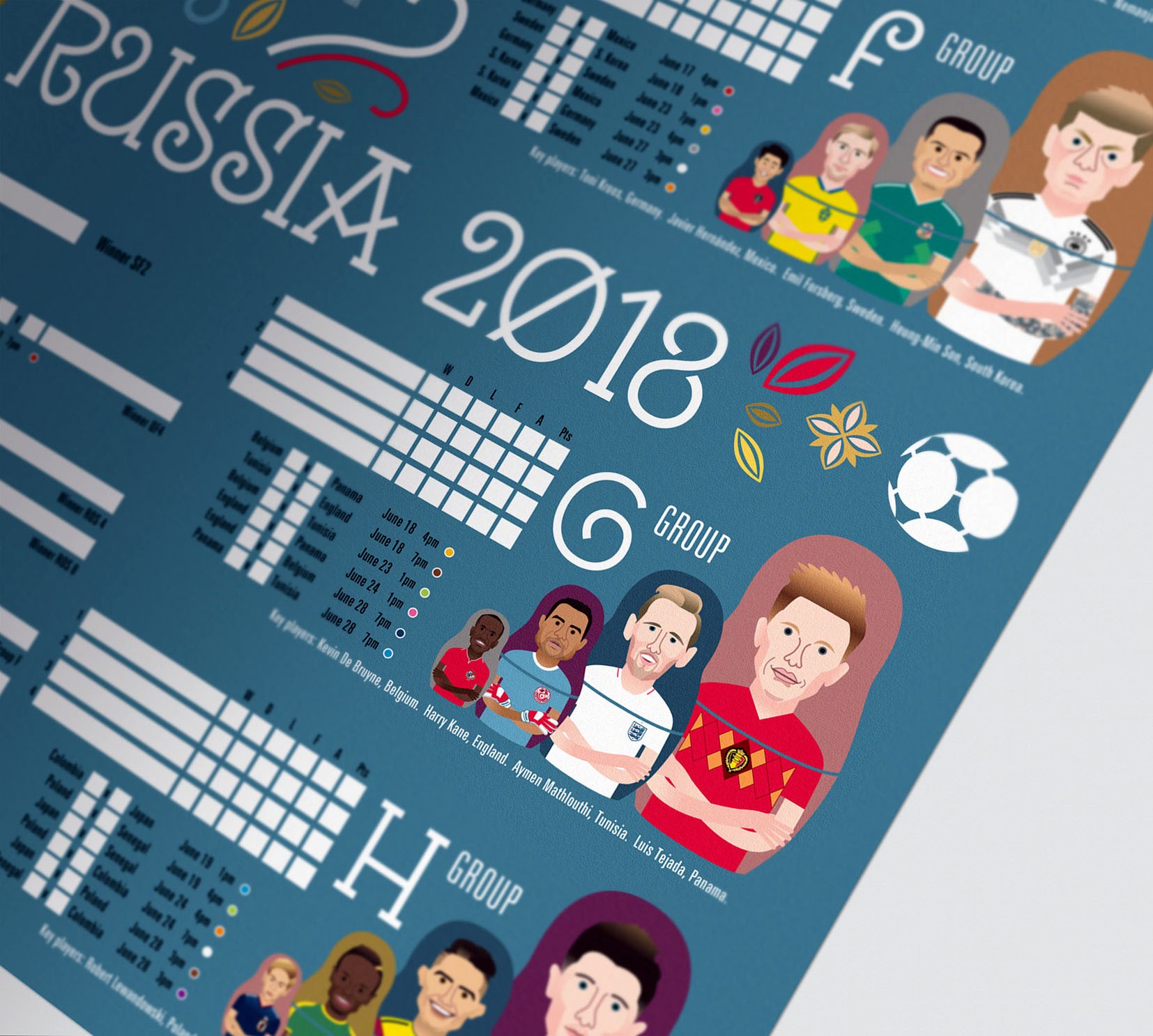 "The doctors suspected she would have some kind of brain damage so they put her on a cooling mat treatment that was being trialled.
"Thankfully, over the next 12 months, Tuesday never displayed signs of brain abnormalities. I was obviously delighted and wanted to say thank you and give something back to the Neonatal Unit at the Luton and Dunstable Hospital for everything they had done for us."
With the 2010 World Cup just around the corner, Quince decided to make player portraits in the style of football stickers and auction them to raise money.
Having raised thousands of pounds, he then designed a wall chart for Euro 2012 to continue to raise money for the Neonatal Unit, and did so in 2014 and 2016 as well.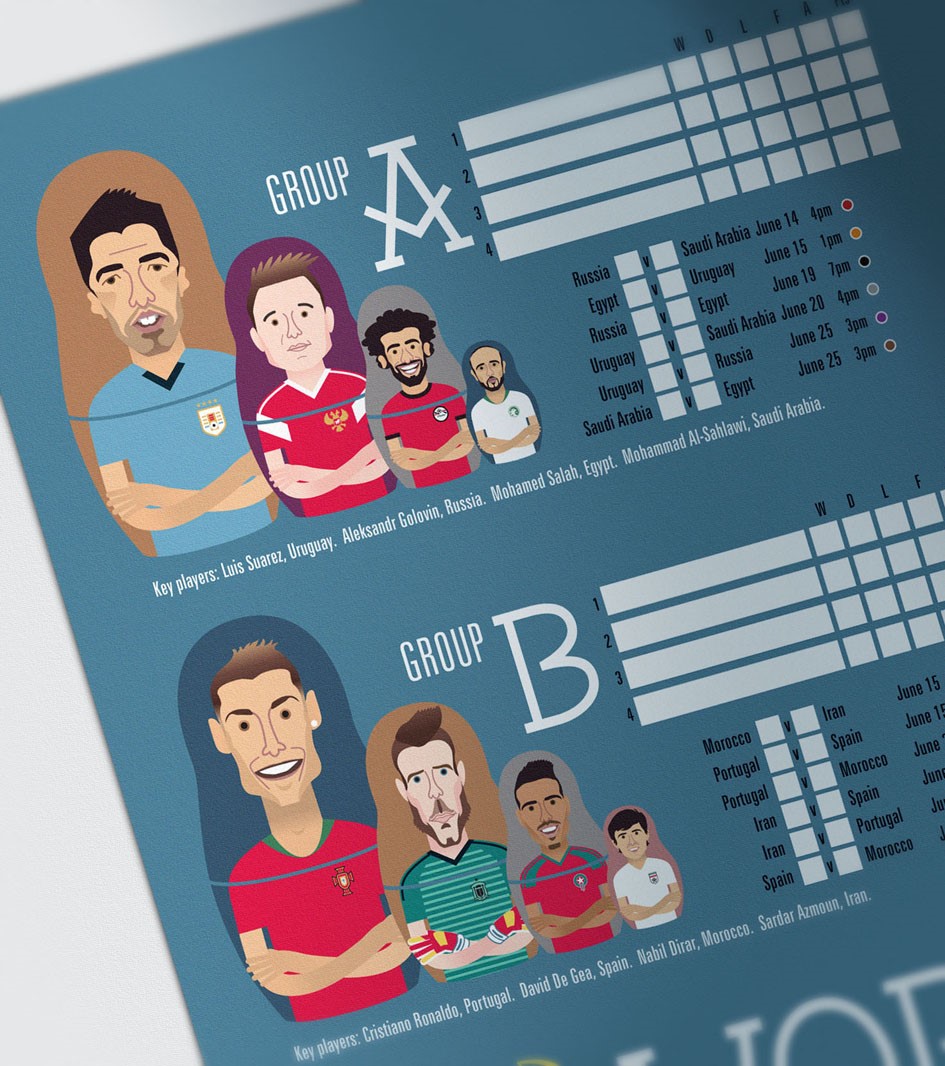 "There's something exciting about waking up each morning during a tournament and looking at your chart to see which games you get to watch that day," said Quince.
"Most football fans will remember getting a wall chart as a child. They are also quite nostalgic items and can make adults behave like obsessive kids for a month, checking scores, filling in the group tables and watching the knockout stages take shape.
"I'd go as far to say it wouldn't be a tournament without one."
To order one of Quince's wall charts, either follow the link in the tweet above or click here.