Football fans queued for hours to get their hands on Nigeria's hugely popular World Cup kit – which sold out online just minutes after its Friday release.
The Super Eagles face England at Wembley on Saturday, and fans arrived outside Nike's store in Oxford Circus, London, hours before its 10am opening time to get a place in the queue.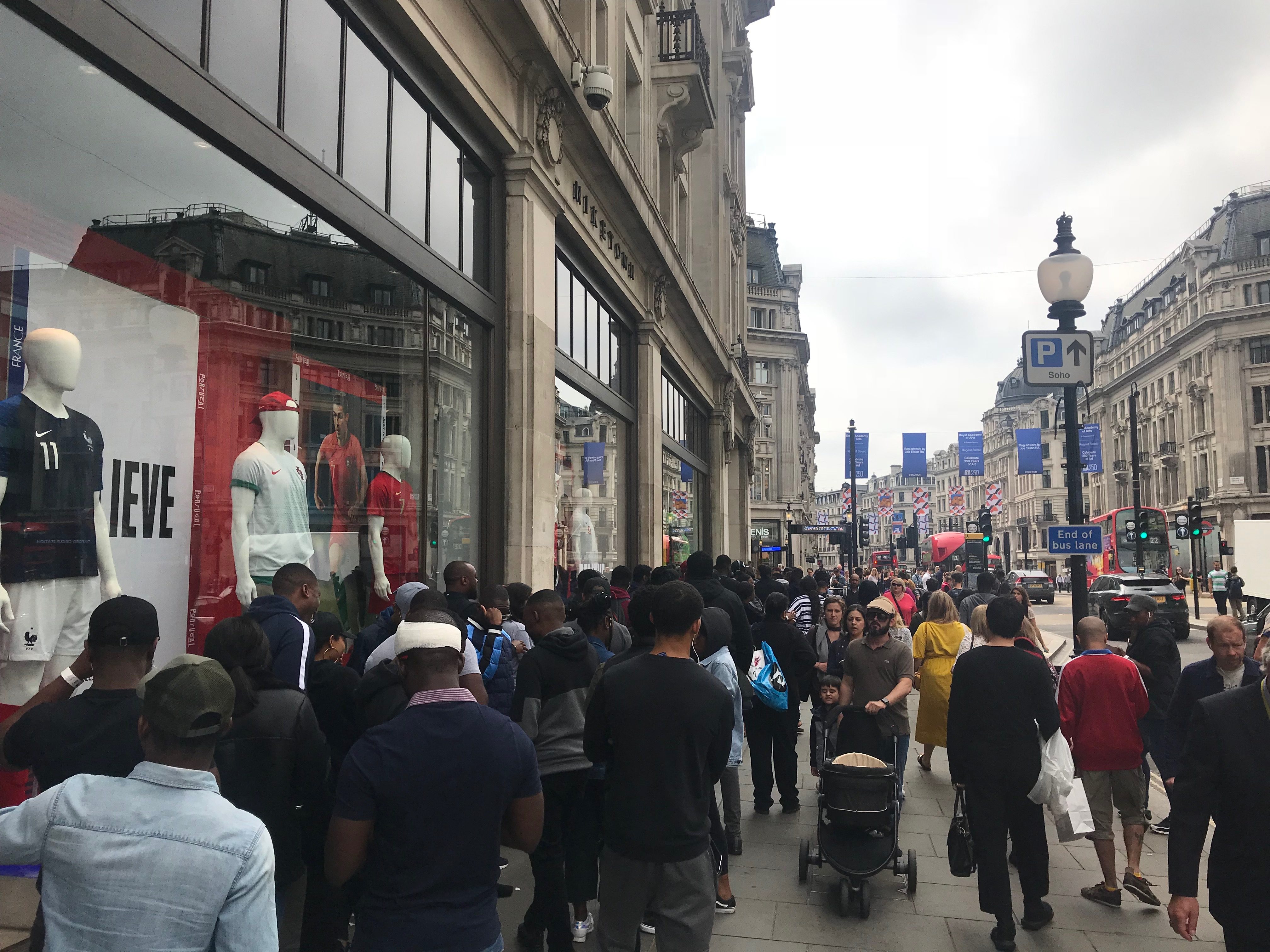 "It's unique, the pride of a nation, it's a part of our country, a part of our heritage," Damson told the Press Association of the kit. "I wanted that jersey badly, nothing else nothing more.
"Even people who aren't Nigerian want to get this jersey and that should tell you a lot."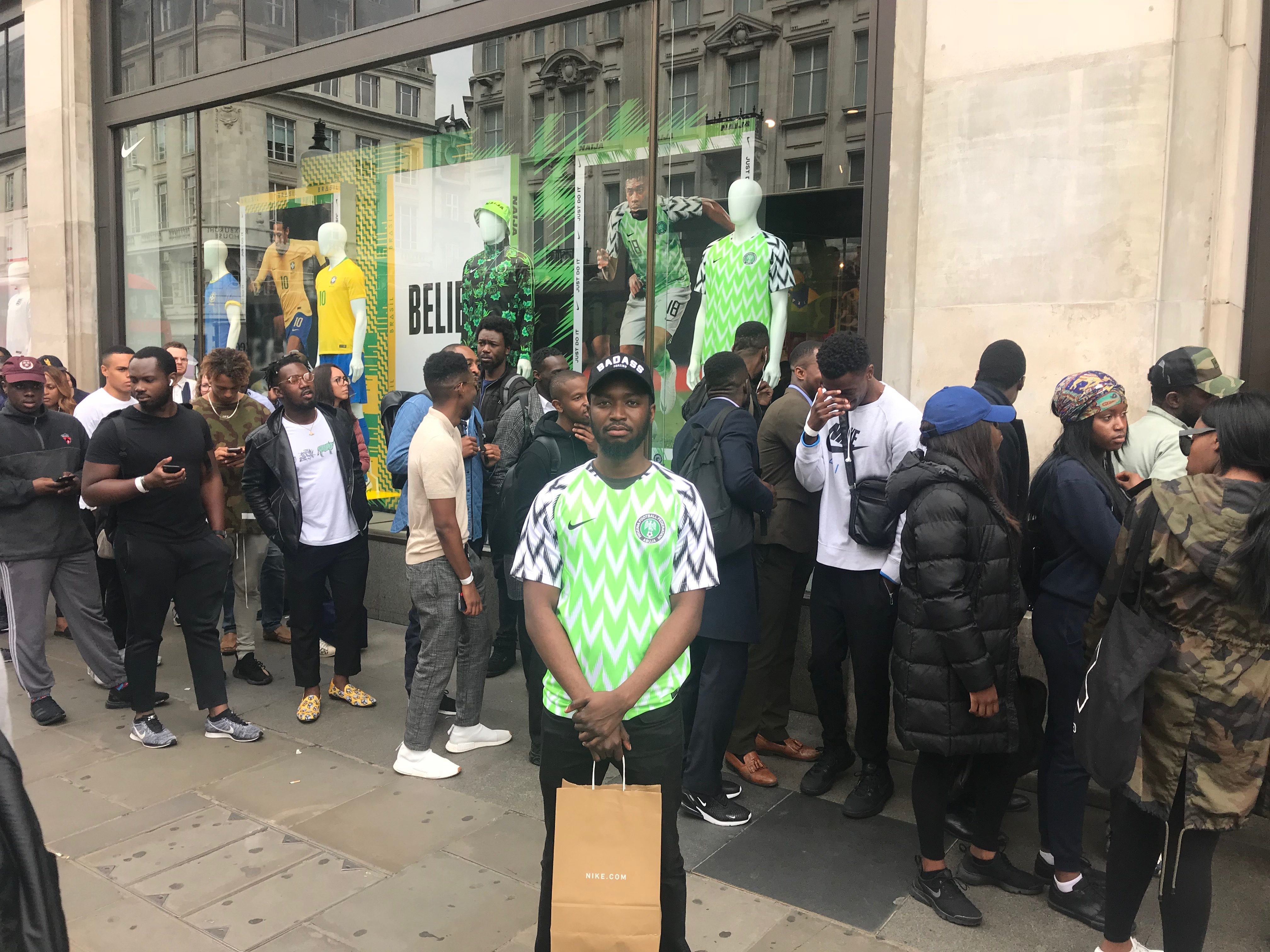 However queuer Taribo Quaker, 26, who had been waiting for an hour and a half, questioned the timing of the kit's release, the day before Nigeria's first World Cup warm up game at Wembley.
"We all knew it was gonna be number one, so why would they release it now," he said. "Nike have to look at themselves really, London is filled with a lot of Nigerians and a lot of us will be attending the game, so we want to have the jersey.
"It's disappointing we have to wait this long but we're proud Nigerians and it's what we have to do to support our nation."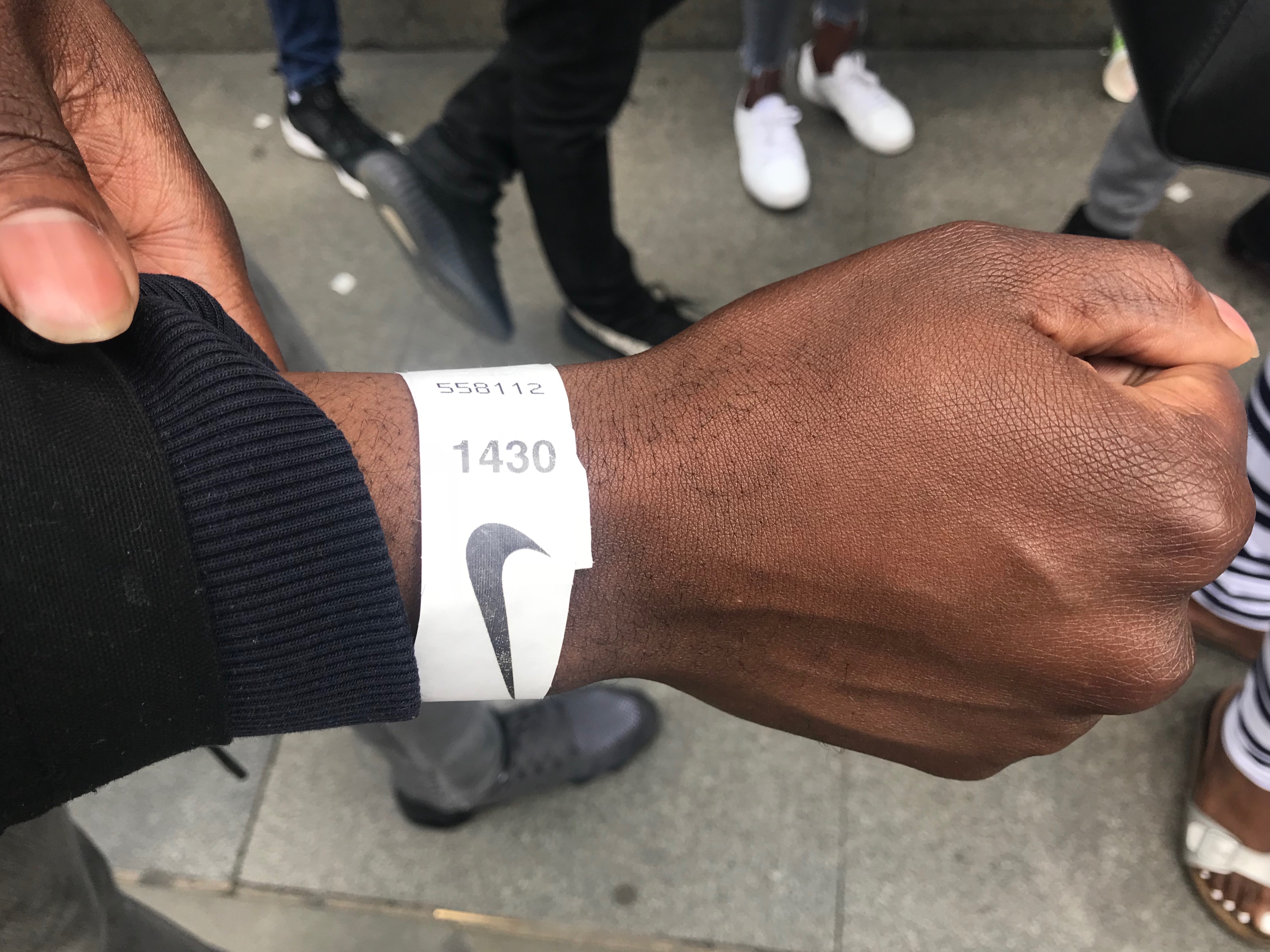 "It might be overpriced but it's worth the money," said Emmanuel. "The queue shows the pride Nigerians have and that they are willing to support their team at the World Cup and spend money to do so.
"The kit is based off the golden generation from 1994 when the likes of (Jay-Jay) Okocha were playing – it signifies times are changing and there's a new golden generation."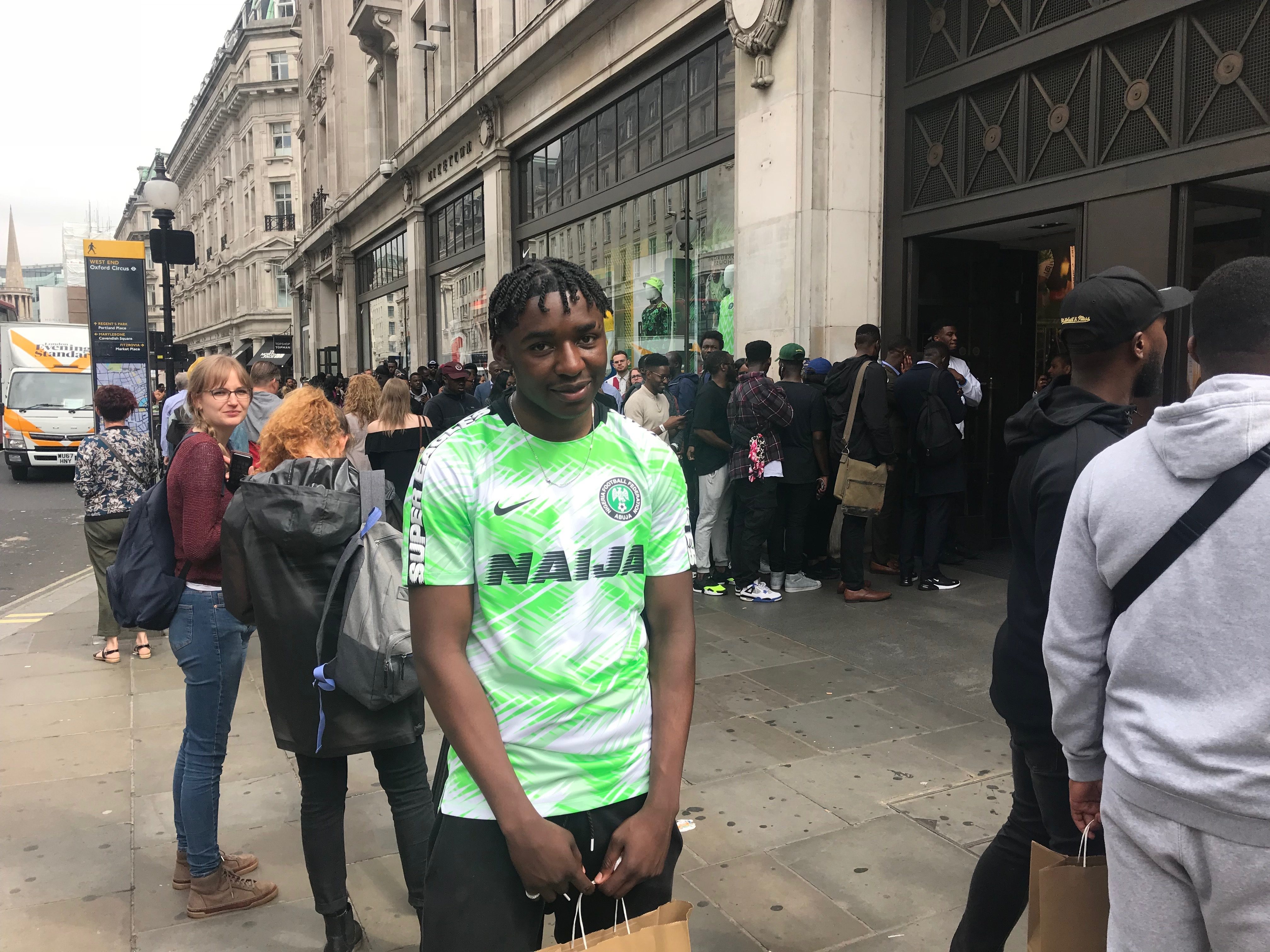 "It represents our homeland and it is reflective of who we are."
With Premier League stars such as Alex Iwobi, Kelechi Iheanacho and Victor Moses, most of the Nigerian fans said they hoped to progress from their difficult group in Russia which includes Argentina, Croatia and Iceland.
"If we get out of the group stages that's a win for me," said Damson. "We won the World Cup to me."
"For the wait I've had in this queue they'd better get out of the group stages," laughed Taribo. "The team is young and it's a good bunch of players so hopefully we can get to the next round."