Football fans were left baffled when commentator Clive Tyldesley made a reference to Joseph Stalin's moustache during the opening game of the World Cup.
Minutes after the tournament's first game between Russia and Saudi Arabia kicked off, Tyldesley made the bizarre reference about the Soviet dictator in comparison to the Russian manager Stanislav Cherchesov's facial hair.
He also compared a TV presenter to Borat, the Kazakhstan-based character created by Sacha Baron Cohen.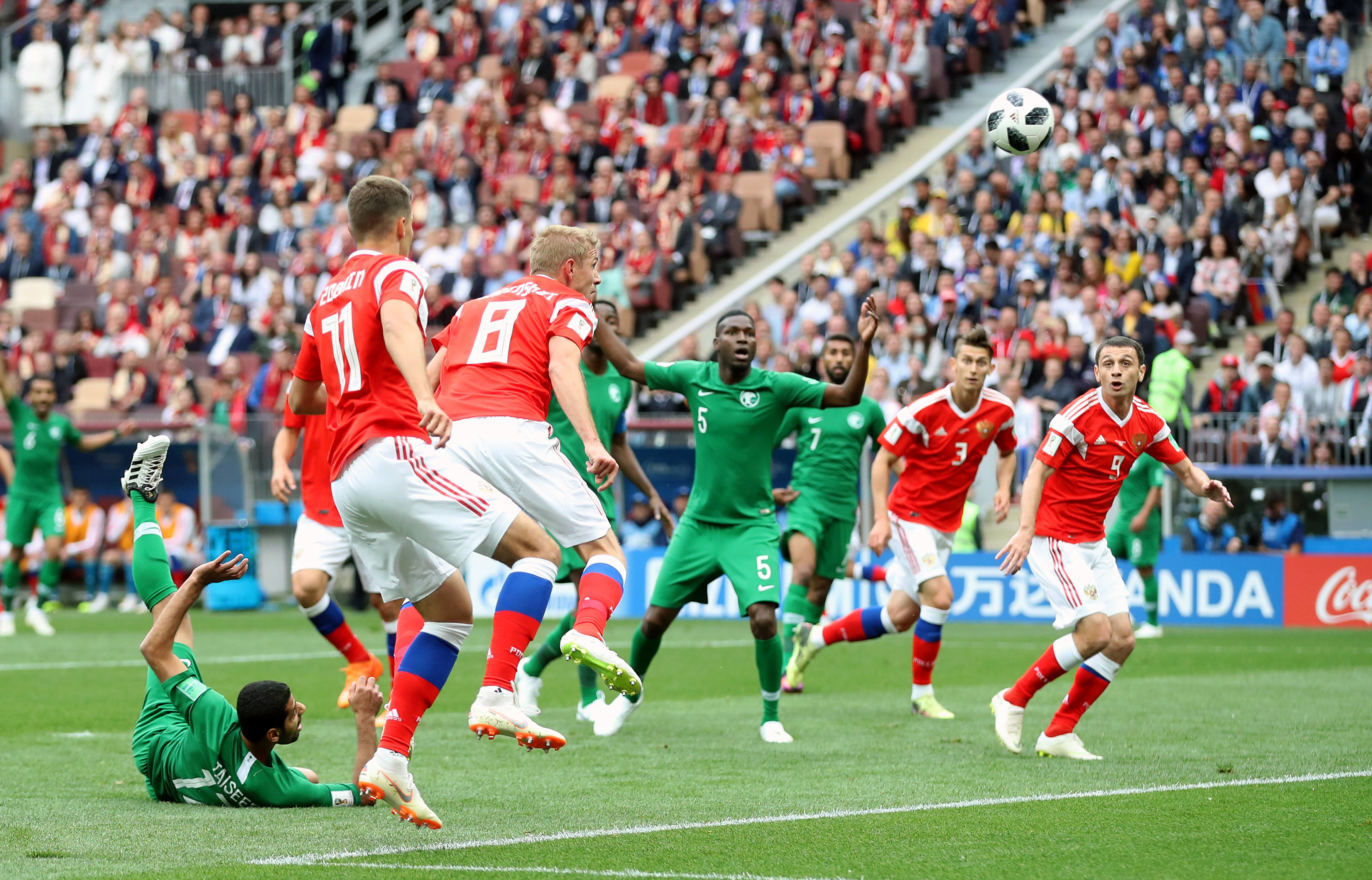 "A popular TV host here, who actually looks like like Borat, has called on Russians to grow 'taches in support of the coach and the team."
He then added after a short pause: "Stalin had a proper 'tache."
Comedian David Baddiel was among those commenting on the unlikely mention.
He tweeted: "Stalin had a proper 'tache" Clive Tyldesely. Of course he also thought all proper tache was theft."
Many viewers could not quite believe what they had heard.
One wrote on Twitter: "Did Clive Tyldesley Just compliment Stalin's moustache?"
Another said: "Why did the commentator just mention Stalin's moustache."
"…Did Clive just whimsically praise Stalin's moustache?" one asked.
One added: "Clive Tyldesley commentating on the Russia-Saudi Arabia match was talking about the Russia manager's moustache and literally right after said 'Stalin had a tache' lmaoooo."
One viewer joked that "this is going to be a long month" of World Cup coverage.
"The ITV Commentator for the world Cup is saying how the Russian Coach looks like Borat and he has urged the supporters to grow moustaches in support of the team. He then added "Stalin had a proper 'tache!" Brilliant!!" another enthused.
During the commentary Tyldesley also joked that a Saudi Arabian man in the arena was "doing an oil deal" with Russian President Vladimir Putin when the camera panned to them shaking hands.