Wimbledon fans had to do a double-take on Monday when a walking, talking men's singles trophy strode the grounds of the All England Club.
American tennis fan Chris Fava had queued for five days to secure a Centre Court seat, and not for the first time he arrived in elaborate fancy dress.
In previous years he has rolled up dressed as a strawberry and as Rufus the Hawk, the bird of prey that keeps pigeons away from the courts, but this time he was in all gold, all the way down to his toe nails.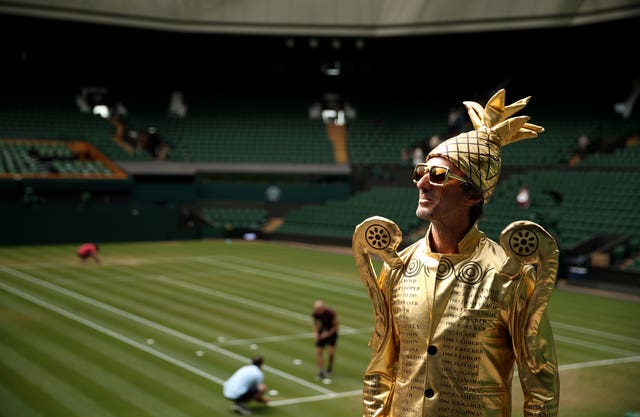 Last year he looked ready to take to the skies and ward off uninvited airborne visitors to the grass-court grand slam.
He told the Evening Standard that Wimbledon officials were initially reluctant to let him enter the grounds in his elaborate get-up.
But Mr Fava won them around and was eagerly posing for pictures with fans as he walked around the large site.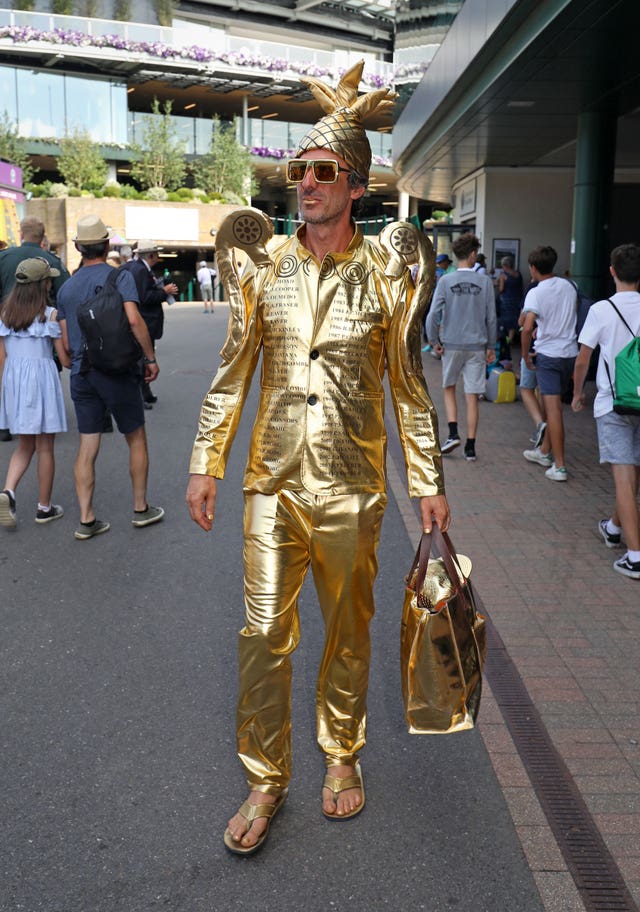 He could not secure the precise seat he wanted on the court, yet there was likely to be no missing him.
"I was first in the queue, but they didn't have that specific seat," he said of his preferred choice, on the Wimbledon Channel.
"But it's all right, I'm still in a good section, right where the cameras are shooting, right past the server, so that's pretty cool."