Former world number one and two-time Wimbledon champion Andy Murray has sprung to the defence of 'double handers' on Instagram.
The 31-year-old was responding to a video posted by the official Wimbledon account, in which praise was heaped upon players who only use one hand to play backhand shots.
Murray himself, among others, employs the double-handed backhand when out on the court, and that much was clear in the comment he made on the post.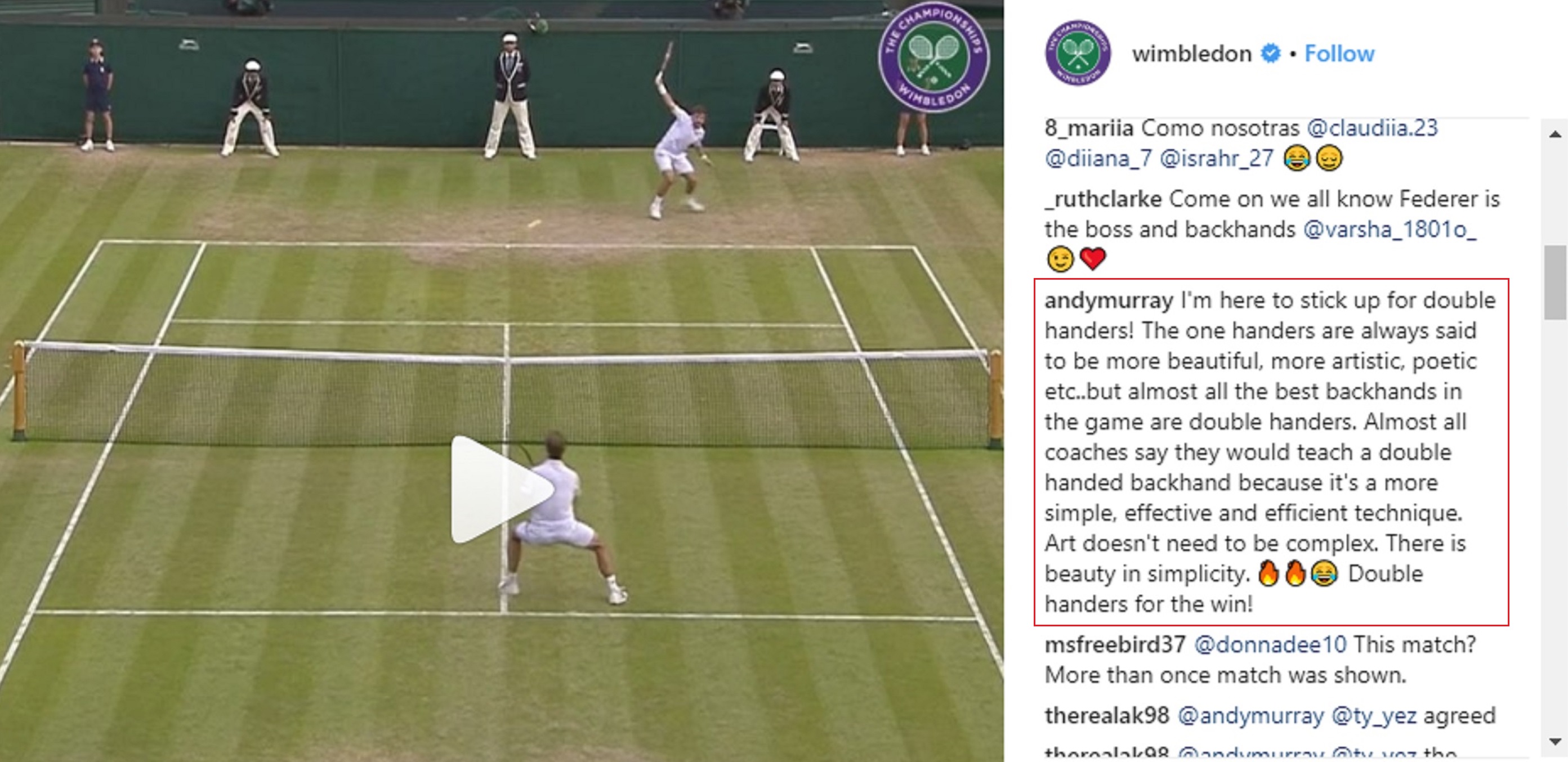 "The one handers are always said to be more beautiful, more artistic, poetic etc … but almost all the best backhands in the game are double handers.
"Almost all coaches say they would teach a double-handed backhand because it's a more simple, effective and efficient technique.
"Art doesn't need to be complex. There is beauty in simplicity. Double handers for the win!"