To some fans it's taboo to bet against your own team – to others it's a way of making sure there's a silver lining should they lose.
But silver linings don't get much more shiny than the £112,500 one Tottenham fan won thanks to events on the pitch in his side's 1-0 loss to Manchester City on Monday.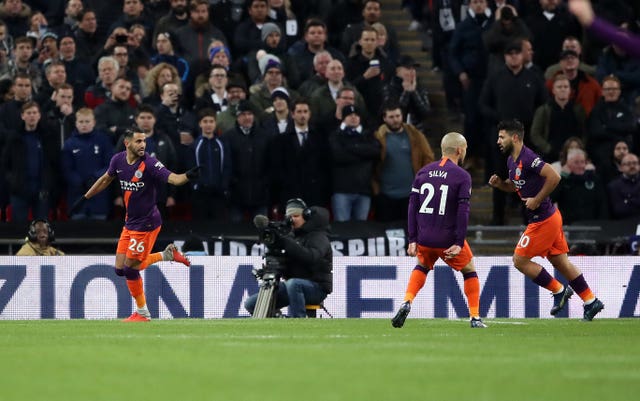 The 33-year-old had already come good in the three of the four games by selecting Callum Wilson to score first in Bournemouth's game against Fulham, Chelsea's Alvaro Morata to net early at Burnley, and Paul Pogba to get things rolling for Manchester United against Everton.
By Monday he was relying on City's Riyad Mahrez to score first against Spurs to have a chance of netting any of the £225,000 jackpot.
"The crazy thing is I'd sort of forgotten about my selections, so by the time it came to Monday night I had no idea I was still in," he said.
"I was just focused on supporting my team as I was watching it on TV, so when Mahrez scored I was gutted – I had no idea he'd just won me over £100,000!"
Elphick, a double glazing fitter from Shoreham-by-Sea, West Sussex, shared the jackpot with Newcastle fan and warehouse worker Ian Smith.
Asked how he would spend the money, Elphick said: "We bought a house last year and it needs lots of expensive work. I was taking it slowly as and when I had the money, so this will really help us turn it into a dream home."