Leicester City fans and players marked the club's first home game since the death of owner Vichai Srivaddhanaprabha with a march from the city centre to the King Power stadium.
Led by Harry Maguire, James Maddison, Andy King and Hamza Choudhury, thousands of fans attended the 5000-1 march, named after the odds of the Foxes winning the Premier League in 2016.
Leicester played out a 0-0 draw against Burnley after the march, but the game faded into the background on an extraordinary day of tributes.
He told the Press Association that the support from people who weren't even attending the game was overwhelming.
"The atmosphere was absolutely amazing," Chapman said. "It's just overwhelming support, including the fans that travelled here that didn't even have tickets to the game, they travelled here just to celebrate this man that changed not just the club but the city as well.
"He donated money to charities, to hospitals, and that hit me hard as well, because my son's been poorly. I've been in the hospital recently and I've seen the Foxes Foundation plastered all over the wall because of Vichai."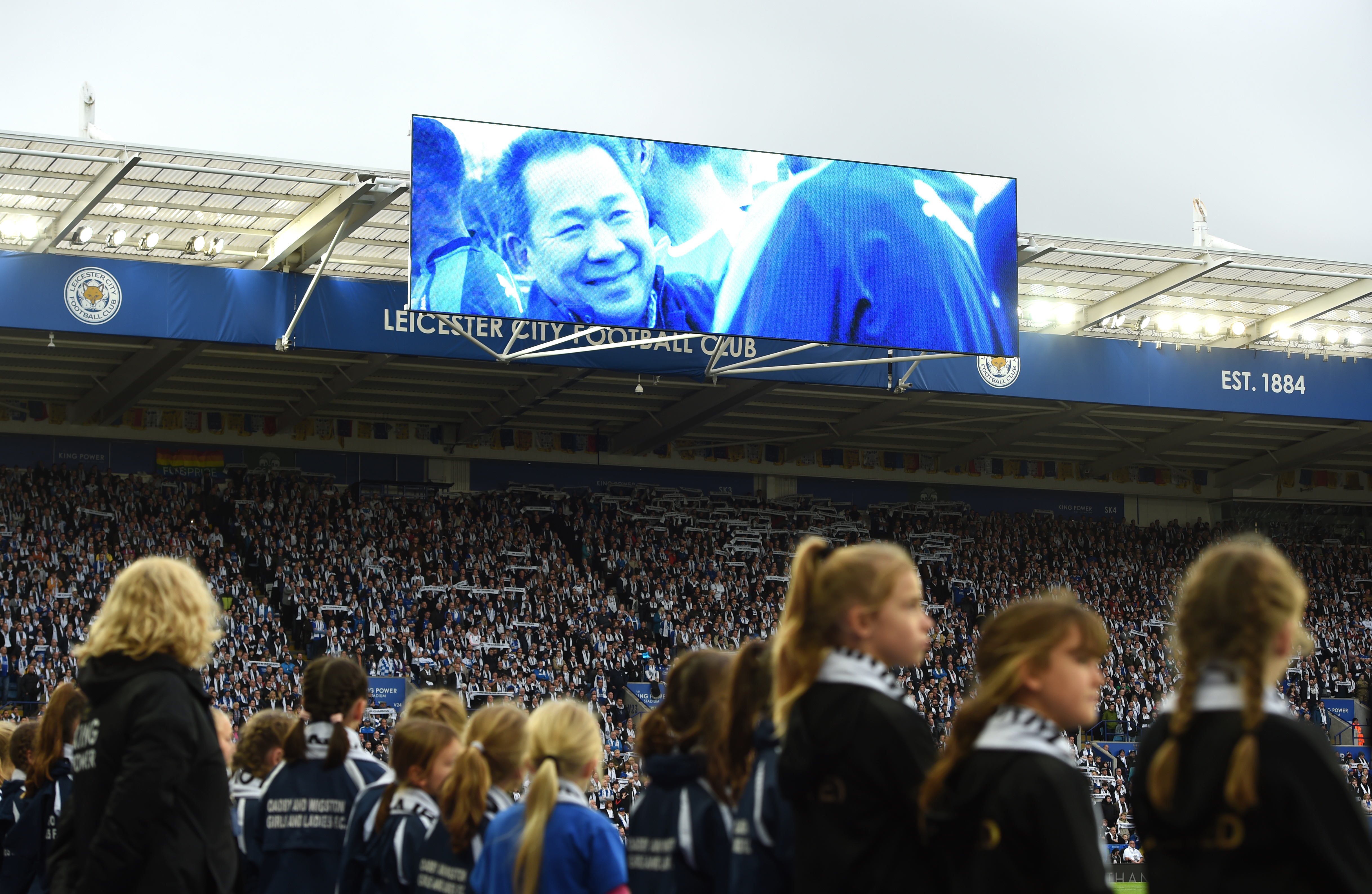 "The away fans were absolutely brilliant," said Chapman. "It wasn't just Burnley fans here, there were Charlton fans, Southampton fans, Liverpool fans, fans from Cardiff I think.
"I even met a fan from Porto today, because of the Champions League when they came over here."
Another Leicester fan, who had suffered a bereavement of his own, told the Press Association that being on the march "felt like I was with family".
Meanwhile Jamie Barnes, 28, a lifelong Leicester fan, said the atmosphere was nervy to begin with, but developed into a celebration of Srivaddhanaprabha's life and contribution to the club and city.
"For a start, it all felt quite nervy, not really knowing what to do or how to act, but keen to show my respect," said Barnes.
"There were a few people up on the balcony of a hotel who started singing, everyone joined in and it seemed to settle a few nerves. It felt good to sing loud and proud.
"When we got walking the mood was good. I shook hands with a Nottingham Forest fan who joined the walk wearing his colours, as well as a Manchester United fan.
"It was an atmosphere I'd never really experienced before. Everyone was so full of life and so proud to be a part of what was taking place."