Australian Open semi-finalist Kyle Edmund was tipped by his schoolteachers to have a bright sporting career – as a professional cricketer.
The 23-year-old became just the sixth British man to reach the last four at a Grand Slam event in the open era when he defeated third seed Grigor Dimitrov 6-4 3-6 6-3 6-4 in Melbourne, sparking celebrations in one particular corner of North Yorkshire.
Edmund's exploits are being followed closely at Pocklington Prep School, where his sporting prowess was spotted at an early age by head of sport Russ Parker and colleague David Tyrrell.
Parker told Press Association Sport: "He did athletics, he did cross country, he did football, he did rugby and his favourite sport when he was at school was cricket.
"He was a cricketer and an outstanding cricketer. My colleague and I said, 'He's a professional cricketer'. He was the best we'd seen. He just had that hand-eye co-ordination which obviously he has taken forward into his tennis career.
"But if he'd concentrated on cricket, he would undoubtedly have been a cricketer, in our opinion."
However, it soon became apparent that Edmund, who arrived at the school as a seven-year-old, was no slouch either with a tennis racket in his hand after he took part in a summer tournament open to all pupils.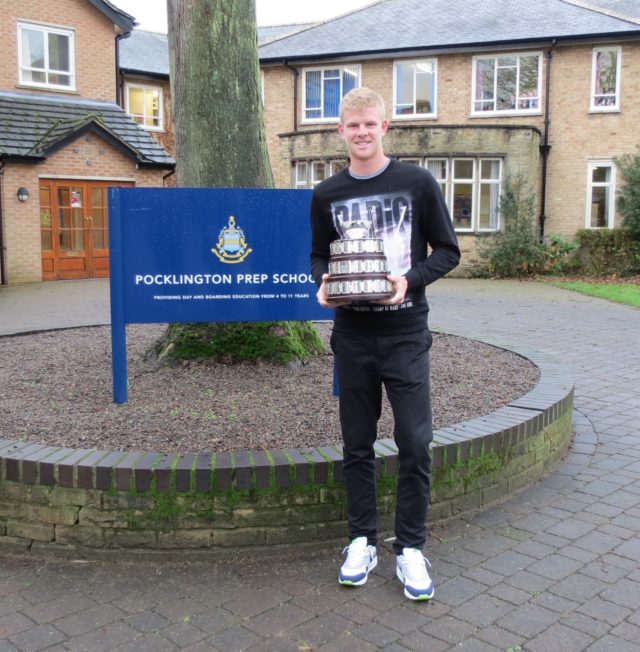 Despite tennis becoming his main focus, Edmund continued to participate in a variety of sports and demonstrate the tenacity which has served him well in later life.
Parker said: "We have an athletics competition that's run by independent junior schools at Gateshead. He entered the long jump each year and he won that every year.
"He wasn't the most elegant of long-jumpers, he just wanted it more. It was just, 'I'm not going to be beaten'. He'd win by two or three centimetres, but you knew it was coming. He'd hit the board and he'd fly."
Edmund, who still holds three school athletics records, remains in regular touch with staff and took his replica Davis Cup trophy with him when he visited after playing his part in Great Britain's famous victory in 2015.
The timetable will be re-arranged on Thursday morning so pupils and teachers can watch the Old Pocklingtonian's showdown with Marin Cilic on a big screen with his status as a role model already firmly established.
"He is such an unassuming, lovely young man," Parker said. "He's fabulous. If we can get boys and girls to leave us like that, then that's fantastic."
The British number two honed his blossoming skills at the same Beverley and East Riding Tennis Club where 1929 Australian Open winner Colin Gregory was a member, and honorary secretary Beckett is hoping Edmund can follow in his footsteps.
He said: "It would be an extremely rare feat for our small club to boast two Australian Open winners.
"We'd love to be in a position to put a picture of Kyle as a Grand Slam winner next to Colin's picture that's on the wall in our clubhouse.
"We're a very small club, but to be able to put Kyle up as tangible inspiration to our juniors, that's a very powerful message."