Gary Lineker believes England will begin to re-establish themselves as a force in international football at this summer's World Cup.
The Three Lions struggled at each of the last two World Cups, scraping through the group stages before being thrashed by Germany in South Africa in 2010 and then failing to win a match in Brazil four years later.
They subsequently suffered an embarrassing second-round exit to Iceland at Euro 2016.
Ex-England striker Lineker feels the team were over-reliant on record goalscorer Wayne Rooney during the last decade but thinks Gareth Southgate's current crop of players are set for a more
positive future going into Russia 2018, which starts on June 14.
"If you've got enough good, world-class stars that love playing in the big moments, in the big events, who go out there and enjoy it, they should do well," he told Press Association Sport.
"We've not really had that for the last generation. If you look at the last 10, 12 years, we've only really had Rooney as a world-class player but now you can see some youngsters getting close to world-class levels, we've got a striker that's definitely there (Harry Kane), overall we look a lot stronger than we have done for some time.
Former Leicester, Everton, Barcelona and Tottenham man Lineker scored 48 goals for England in 80 caps.
He represented his country at the World Cups in 1986 and 1990 under the late Bobby Robson, losing to eventual winners Argentina and Germany in the quarter-finals and semi-finals respectively.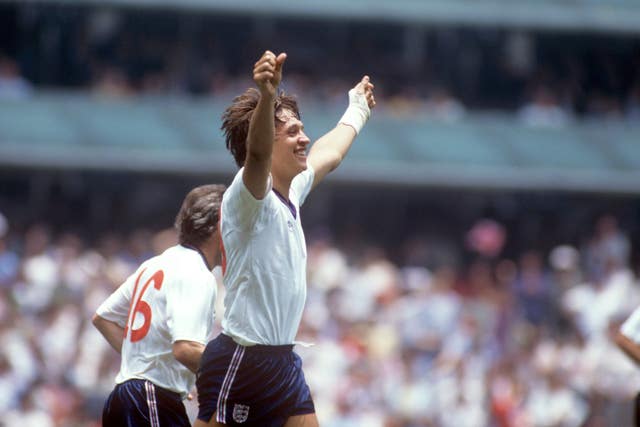 "I think you aim to win the next game that you play," he added. "I've never quite understood that thing that we'd be happy with the quarter-finals because once you get to the quarter-final you want to do better.
"But I think if they did get to the quarter-finals that would be an acceptable performance given the inexperience of the side and the fact that we've come out of a really bad spell for many years."
Match of the Day presenter Lineker also thinks recent England squads have struggled to deal with the weight of expectation placed on them.
"The England players always want to do it for the fans anyway, they'll be trying their maximum," he replied when asked if the team owe the fans following recent poor performances.
"The problem sometimes I think with England players is they perhaps try too hard, it means too much, there's so much pressure they find it difficult to cope with."
:: Gary Lineker is an ambassador of the It's a Penalty campaign which aims to prevent the abuse, exploitation and trafficking of children from across the world. Visit itsapenalty.org for more details.