Moeen Ali says England's series-winning side are motivated to finish the job in Australia by the talent sitting on the sidelines.
Having already taken a decisive 3-0 lead, the tourists are looking to keep alive their hopes of a historic whitewash with another success in Adelaide.
There will be one enforced change for Friday's Australia Day clash, Liam Plunkett out with the hamstring strain he suffered in Sydney leaving David Willey and Tom Curran primed for a recall.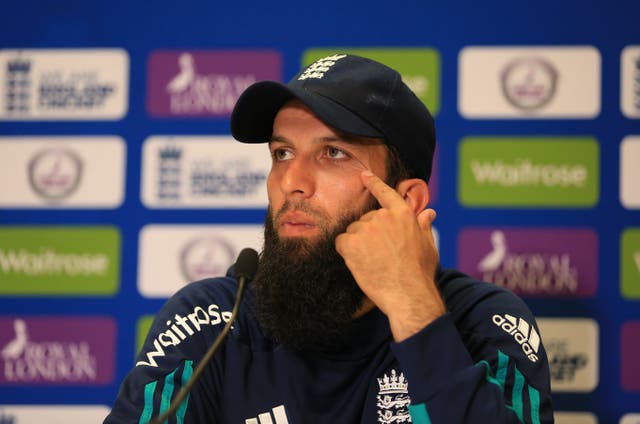 Sam Billings, Dawid Malan and Jake Ball are the other squad members snapping at the heels of the first XI and, with Ben Stokes also set to return once he has appeared in court on a charge of affray, nobody wants to surrender their spot.
"Everyone is keen to make history here, 3-0 up is a great position and everyone is keen to be on the park, to keep playing the way we're playing," he said.
"We've got some brilliant players who can't get into the team and you don't want to give your spot up. You want to be part of this team.
"The guys who are not in are training so hard to try and get in but at the moment, the way we're playing, everyone is doing something on the field and it's hard to get in.
"You see the guys guys who aren't in – obviously Ben Stokes, who hopefully is going to come back into the team and make it even stronger, players like Sam Billings and Tom Curran who are terrific white-ball players and can't get into the team and that shows where we are at the moment."
Despite his enthusiasm, Moeen will be stepping aside for the forthcoming Twenty20 tri-series, an almost inevitable consequence of his status as a three-format player and the exhaustive nature of the schedule.
And while a period of time at home certainly appeals, he has also seen at first hand the benefits of reinvigorating the squad with changes between formats.
"We did that a couple of years ago, where Jimmy (Anderson) and Broady (Stuart Broad) stopped playing white-ball cricket," he said.
"We've got bowlers now who are fresh when they come into these teams. After the Ashes series we had Mark Wood and Liam Plunkett, who are guys that bowl fast.
"When you've played the Ashes and lost and those fresh faces come in to lift the dressing room the environment is completely different.
"I'm going to miss being around for those two weeks and playing the T20s but it's been a long time. I'm not looking forward to the cold but I'm looking forward to getting home and seeing the family for a couple of weeks."