Roger Federer will bid for a 20th grand slam title when he takes on Marin Cilic in the final of the Australian Open on Sunday.
The Swiss holds the men's record with 19 slam trophies, three more than his great rival Rafael Nadal.
Here, Press Association Sport looks at the breakdown of Federer's triumphs.
Australian Open – Five titles (2004, 2006, 2007, 2010, 2017)
French Open – One title (2009)
Another of Federer's favourite titles came nine years ago when he finally lifted the Coupe des Mousquetaires at Roland Garros. It was Federer's fourth consecutive final and he had lost the previous three to Nadal. Robin Soderling stunned Nadal in the fourth round in 2009 and Federer defeated the Swede in the final.
Wimbledon – Eight titles (2003, 2004, 2005, 2006, 2007, 2009, 2012, 2017)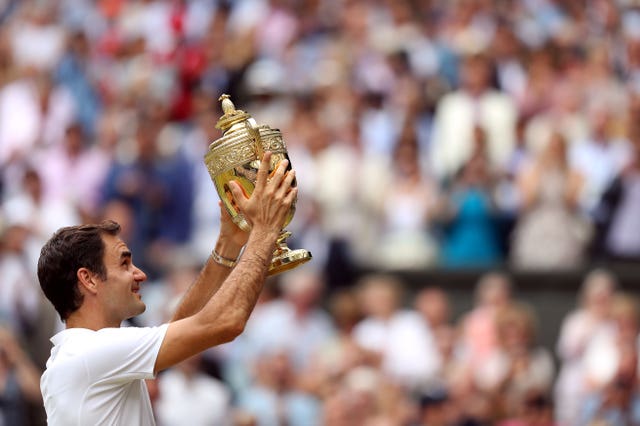 US Open – Five titles (2004, 2005, 2006, 2007, 2008)