Phil Neville has said the controversy surrounding the inappropriate tweets he wrote in the past has not diminished his pride in being made England women's team manager.
The tweets, which were written in 2011 and 2012, surfaced within hours of his appointment last week and were branded as "misogynistic and sexist" by anti-discrimination charity Kick It Out.
With his appointment already under fire for a perceived lack of credentials, he had to explain himself to his new employers, the Football Association, and issue a written, public apology.
Facing the media for the first time since getting the job at the National Football Centre on Monday, Neville denied he was sexist but admitted he only had himself to blame.
Asked whether the furore had made the last few days difficult, the 41-year-old said: "When the FA announced my appointment it was probably one of the best moments of my career.
"Subsequently, there was disappointment, but I always look myself in the mirror. It's nobody else's fault that those words were used.
"That's why I thought it was important that I apologised, and I've apologised again today.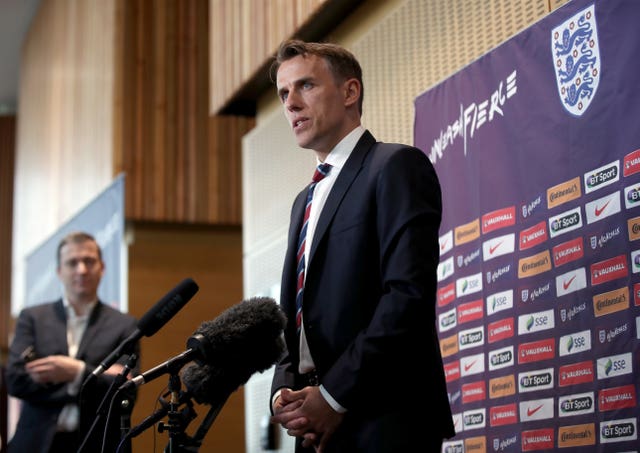 "It's always been one of my traits that I'm honest with myself and you've got to take the criticism that comes your way."
He then explained the context to the most problematic of the tweets, which made a reference to having just "battered" his wife.
The former Valencia assistant manager, who has also coached at Manchester United and taken sessions with England's U21 team, also explained it was always his intention to delete his twitter account as soon as he became a manager, as he did not think the two were compatible.
The offending tweets were not picked up because they did not contain any of the searched-for words, so the matter was not discussed during his interviews.
He was questioned about them last Tuesday, however, when the first reports about them emerged, but it was decided he should not face any disciplinary action.