Supermodel Naomi Campbell has weighed in on Formula One's controversial decision to abolish the role of grid girls, saying she has never found the practice "offensive".
F1's US owners have scrapped the tradition, saying it is "at odds with modern day societal norms".
Campbell, 47, told Good Morning Britain that she did not know about the move to end the long-standing association, but that she had "never found it offensive".
Comparing the role with her own as a model, she said: "There's no difference. It's another way of doing it. I'm in front of the camera. They're holding up the numbers so that the drivers can all get in place.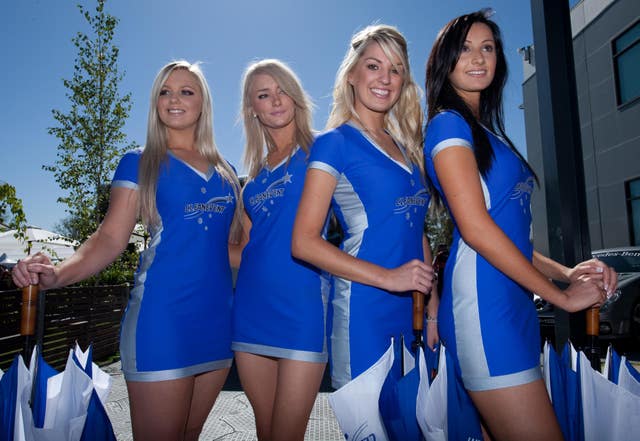 "For me, they're representing their country. They're proud to be representing their country whatever way they can. It's been that way for years."
Asked on the ITV show whether the grid girls should "get their jobs back", she replied: " Have they been fired? I didn't know that. Oh my goodness. That's not nice."
The move at Formula One follows a similar decision by the Professional Darts Corporation and puts other sports in the spotlight, with boxing, UFC and cycling all still hiring glamorous women to entertain crowds at events.
Some grid girls have hit back at what they perceive to be an invasion of their right to make their own decisions.
Campbell also spoke about her past reputation for diva-like behaviour, saying: "I'm just in a different place in my life. I'm really chilled and doing the things I want to do."
She said that she identified as a feminist and had no problem with the likes of Kim Kardashian and model Emily Ratajkowski taking topless selfies.
"That's what they want to do. It took me years to feel comfortable doing pictures in lingerie," Campbell told the show.