Blackpool fans paid tribute to club favourite Jimmy Armfield on Thursday as his funeral cortege passed through Bloomfield Road in front of the stand bearing his name.
Former England captain Armfield, who made a club-record 627 appearances for Blackpool, died from cancer at the age of 82 on January 22.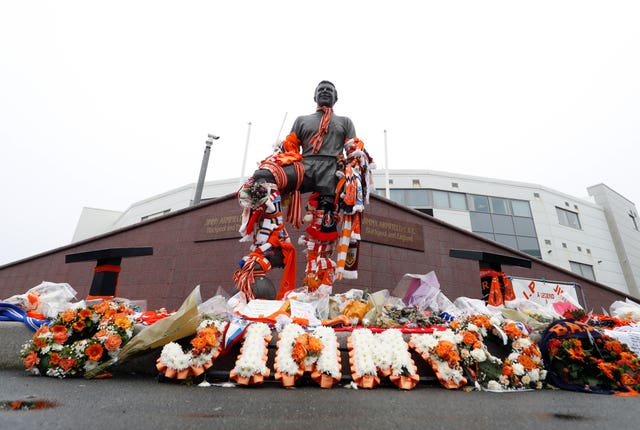 At 12pm, the funeral procession entered the ground, travelling down one touchline before pausing briefly in front of the Armfield Stand.
After a period of silence, there was a round of applause before the procession moved on.
The funeral service itself, at 12.30pm at St Peter's Church, was private but a live audio broadcast was arranged for those remaining at Bloomfield Road.
Those present included members of the current Blackpool squad and they, along with a number of the public, stayed to listen to the service.