Wales captain Alun Wyn Jones is ready "for a chat with Uncle Eddie" after laughing off the England boss' outspoken pre-Twickenham comments.
Eddie Jones fanned the flames ahead of Saturday's NatWest 6 Nations showdown with his perception of the Welsh skipper's conduct towards referee Pascal Gauzere in Cardiff last Saturday when Wales beat Scotland.
England's head coach objected to the way in which Alun Wyn Jones stood in front of Finn Russell to prevent the Scotland fly-half from converting Peter Horne's late try while the television match official reviewed the score.
Press Association Sport understands that England Rugby made an enquiry – rather than any official complaint – to World Rugby, and the sport's governing body is happy with the way Gauzere and the television match official dealt with things.
Reacting to Jones' comments at Wales' Surrey base on Friday, Alun Wyn Jones said: "It was more important that World Rugby, when they were asked for clarification, came back and essentially said that they saw nothing untoward with what happened.
"More importantly, Pascal at the time had no issue or no issue after the game.
"I am very grateful that Eddie has flagged that up with World Rugby. I'll keep doing what I'm doing and keep within the spirit of the game."
"It's the sort of thing … you can choose your friends, but you can't choose your family. I'll have to have a chat with Uncle Eddie after the game.
"I don't know if there's an element of deflection or anything like that. But ultimately as players, that kind of stuff goes on outside the tent. We are inside the tent and we need to deal with what goes on inside the white lines."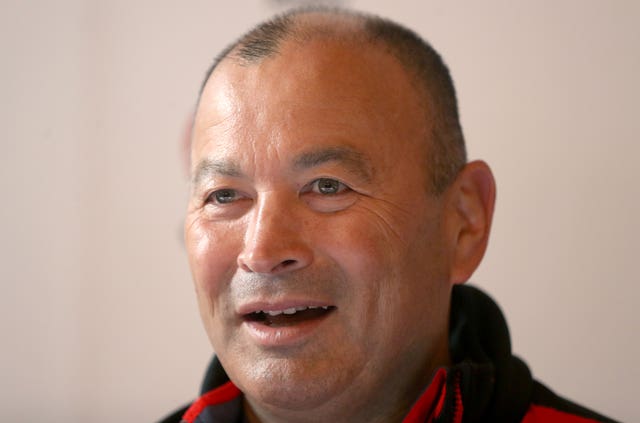 "No, not at all," Jones said. "My parents have been saying that for many years, and I am married now so it is just like being at home.
"In all seriousness, I am very grateful he flagged it up. If someone is unsure, particularly in professional sport, it is important we get clarity.
"Within the rules, if you take the kick the score stands. I had to ask the questions because there was a game in the autumn where had we reviewed the play, a try probably wouldn't have stood."
Eddie Jones also rounded on Wales fly-half Rhys Patchell, who made his first Test start as fly-half in the Scotland game, by questioning whether he had "the bottle" for what awaits at Twickenham.
"People forget that Rhys Patchell has been round the squad for a good few years," Alun Wyn Jones added.
"It is a step up, no-one would deny that, playing away against England at Twickenham, but Patch is ready for that and he is focused on the job in hand.
"We've been sponsored by a well-known brewery for a long time, so there is plenty of bottle there."
Wales will bid to end England's 14-match unbeaten home record in the Six Nations and repeat their victory of six years ago, in what will be head coach Warren Gatland's 99th Test match at the helm.