Cricketer Ben Stokes will travel to New Zealand to join the England squad after appearing at court charged with affray.
The England and Wales Cricket Board (ECB) confirmed that the all-rounder will depart on Wednesday and arrive "ready to train with England team mates" on Friday.
Stokes, 26, appeared at Bristol Magistrates' Court on Tuesday charged with affray along with two other men.
He indicated a not guilty plea to the charge against him, relating to an incident outside a nightclub in Bristol on September 25 last year.
Following the court appearance, a spokesman for the ECB said: "Having entered his plea at Bristol Magistrates' Court today, Ben Stokes will now travel to New Zealand to join the England squad.
"He departs tomorrow, Wednesday 14 February, and will arrive on Friday 16 February, ready to train with England team mates in Hamilton.
"Any decision to include him in upcoming matches will be made by Head Coach Trevor Bayliss and the England management team.
"He is not currently being considered for the ongoing International T20 Tri-Series.
"ECB fully respects his right to defend himself in court and any obligations he has within the legal process will always take precedence over England commitments."
The ECB spokesman said Stokes would not be required to return to the UK for a hearing at Bristol Crown Court on March 12.
Stokes missed the Ashes after being suspended from playing for England. Without him, England lost the Ashes to Australia 4-0.
The cricketer, dressed in a dark suit, appeared at Bristol Magistrates' Court alongside Ryan Ali, 28, and Ryan Hale, 26.
They are jointly charged with affray in the Clifton Triangle area of Bristol on September 25 last year – several hours after England had played a one-day international against the West Indies.
The charge states that their "conduct was such as would cause a person of reasonable firmness present at the scene to fear for his personal safety".
A 27-year-old man allegedly suffered a fractured eye socket in the incident, at which fellow England cricketer Alex Hales was also present.
Stokes, Ali and Hale spoke to confirm their names, dates of births, addresses and nationalities.
The clerk read out the charge against them and all three defendants, who stood next to each other in the dock, indicated not guilty pleas.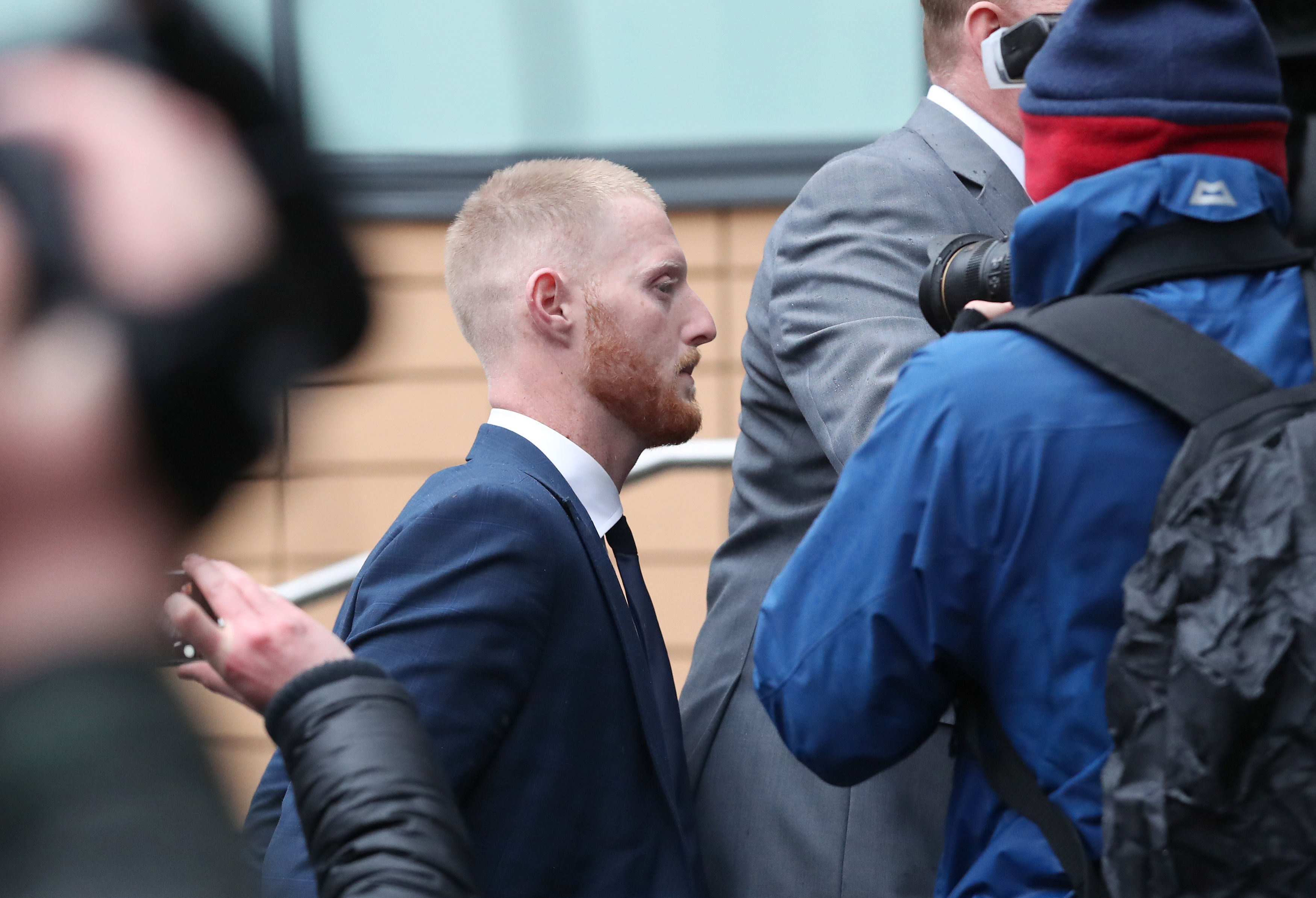 "You are placed on unconditional bail."
The case was prosecuted by James Le Grys, for the Crown Prosecution Service.
Stokes was represented by Andrew Jebb QC, while Giles Tippett represented Ali. Hale was represented by Jessica Murphy.
The charge sheet states that Stokes, of Castle Eden, Durham, is accused of affray on September 25 at Queens Road in Bristol.
He is accused jointly with Ali and Hale of using or threatening unlawful violence towards another.
Ali, of Forest Road, Bristol, and Hale, of Westbury-on-Trym, Bristol, face the same charge.
Affray is an either way offence meaning it can be tried at the magistrates' court or the crown court.
All three defendants elected to be tried by a jury at the crown court.