Eight years after he last stood on top of an Olympic podium, Shaun White served a thrilling reminder of why he remains the best and most famous snowboarder in the business by claiming back his halfpipe title at the age of 31.
White defied 19-year-old rising star Ayumu Hirano in a sensational conclusion at Phoenix Snow Park, nailing his third and final run of the day with a score of 97.75 to eclipse the Japanese teenager, who was forced to settle for his second consecutive silver.
The American initially dropped to one knee when the score was announced, before rising to punch the air in front of an ecstatic crowd at the venue, who surely knew they had witnessed one of the iconic moments of the Games.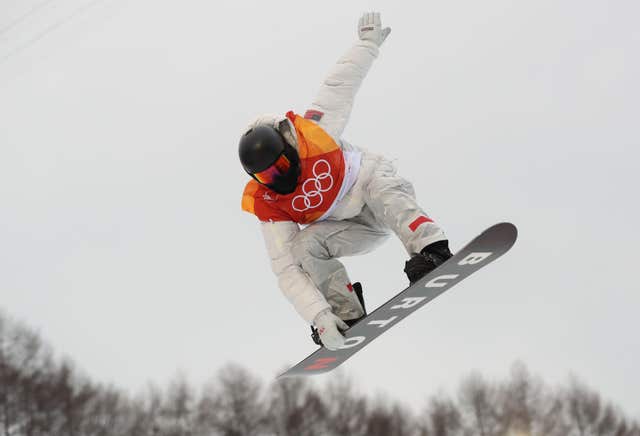 "I'm standing at the top and I watch Ayumu beat my score and I was pretty frustrated. I was hoping that first run would skate through and I could do a victory lap.
"I looked down the mountain and said to myself, 'you know you've got this, it's what you've done your whole life, stay with the moment and you will win the Olympics'. I dropped in and I let all those cares and worries go away."
White's road to Pyeongchang had been tumultuous. Having cruised to consecutive halfpipe gold medals in Turin and Vancouver, his aura appeared to fade after a botched attempt to double up at slopestyle in Sochi saw him leave without a medal.
Off the slopes, White's build-up to the Games was hampered by a facial injury which required 62 stitches – some of which remain in his tongue – and a lawsuit alleging sexual harassment.
White had responded with the second perfect score of his career in the pre-Games US trials, a result which drew some criticism from contemporaries, including Australian bronze medallist Scotty James, who intimated the American's immense fame precluded the ability to make a subjective judgement.
"Even though he had a lot of pressure on him, he was able to do it and it was very good. I think his tricks were so cool, and I think it was wonderful."
James also paid tribute to White, saying: "Myself and Shaun have definitely had a good rivalry and we've brought the best out of each other. That can be overwhelming for sure – you're looking at a guy who has achieved a lot of amazing things in his career, so credit to him."
There could be no argument about White's dominance over his contemporaries on the slopes above Gangneung on Wednesday as he became the first snowboarder to land three Olympics titles.
Establishing a first round lead with 94.25, he celebrated by hurling his helmet into the crowd.
An uncharacteristic mistake on his second run allowed the airborne Hirano to almost literally fly into the lead with a thrilling run for 95.25, meaning the pressure switched back to White to deliver when it mattered most.
The last man to go, and with Hirano's second-round score still the one to beat, the man they call the 'Flying Tomato' delivered an almost flawless run at the end of which there was only one possible result.
A third Olympic gold for White, and with it emphatic confirmation that, even among contemporaries some of whom are not far off half his age, when it comes to elite snowboarding, Shaun White still reigns supreme.