West Brom captain Jonny Evans and England-capped midfielders Gareth Barry and Jake Livermore were revealed to be among the players who broke a curfew as the club launched an investigation into this week's ill-fated trip to Spain.
Boaz Myhill, the former Wales goalkeeper, completed the quartet of Baggies stars whose behaviour was described as "unacceptable" by boss Alan Pardew.
Evans, Barry, Livermore and Myhill came forward on Friday night, issuing a statement to say they accepted responsibility for what occurred during what was intended as a morale-boosting training trip.
The BBC and several other outlets reported the incident involved allegedly stealing a taxi in Barcelona. West Brom have refused to confirm that was the case.
West Brom said the four players would be "subject to the full rigours of our internal disciplinary procedures", and the joint statement from the four players expressed regret.
The players said: "We would like to take this opportunity to apologise to our team-mates, the head coach, the club and especially the supporters for the events which have been the subject of widespread and negative publicity.
"We felt it important we identify ourselves as the players involved in an incident which occurred during the training camp in Spain this week out of respect for team-mates who otherwise could be implicated by association.
"We freely acknowledge and apologise for the break of curfew which we accept represented a breach of the standards of professionalism required of us as representatives of West Bromwich Albion FC."
West Brom initially described those involved as "senior players", and they could hardly have been any more senior. Barry holds the record for the most Premier League appearances by any player, while former Manchester United defender Evans leads the team, Livermore is a current England player and Myhill is a highly experienced goalkeeper.
The quartet added: "We would like to assure our supporters that this incident does not reflect the determination and resolve we possess to do all we can to recover a difficult season."
Pardew said of the incident: "We have gone there to try to get ourselves up and ready for this run-in, and this is obviously not ideal.
"They break a curfew, and that is unacceptable, and I feel a bit let down by that."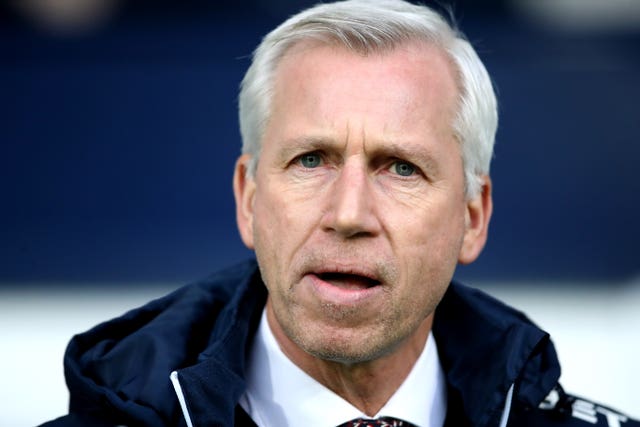 Pardew said: "We have 11 games left and we are in the last 16 of the FA Cup, and our fans will want to see us put in a performance tomorrow."
West Brom earlier this week sacked chairman John Williams and chief executive Martin Goodman, with Mark Jenkins returning as chief executive.
Asked if he was confident his position was safe, Pardew – appointed in November – said: "I think (with) all these situations, you can't be certain of your job, you just have to try to do your job, and that is what I will do."