Jack Nowell is finally shedding the weight gained while recovering from a fractured eye socket on orders of England head coach Eddie Jones.
Nowell piled on the pounds late last year after being forced to remain immobile for all but 10 minutes of the day in order to keep his blood pressure stable as clots gathered behind his eyes.
The Exeter wing sat out the autumn series to heal after undergoing successive surgeries to correct one of the most troublesome injuries of his career.
"I had to sit on a sofa for five weeks. You're not even allowed to walk your dog in case you raise your blood pressure. The most I could do was walk to my bed," he said.
"I've got two dogs – both little pains in the ass. Looking at it now, five weeks sat down after a long season was probably very good for my career in the long run.
"But at the time it was a horrible place to be, sitting back watching the internationals.
"I then had to have another operation because of the blood clots I was having behind my eye. It was all about staying still. I'm happy it's over."
Nowell's weight ballooned to 102kgs in the absence of any exercise but he has since shed 4kgs and has been rewarded with his international return during the NatWest 6 Nations victories over Italy and Wales.
"Eddie kept telling me: 'You're looking big, you're looking big'. I'd put on weight and it probably wasn't good weight," he said.
"Over the last couple of weeks he's been telling me that I'm looking leaner, so I'm on the right track.
"I had to watch what I was eating during that period. I do that anyway, but it's hard when you are stuck on a sofa.
"I wasn't running, I wasn't doing anything. If you're a player that likes his food but also does a lot of running, things balance themselves out.
Nowell has found his niche as one of Jones' 'finishers', his ability to step off the bench and make inroads with every carry giving England renewed momentum when games enter their critical phase.
"I remember going into the game against Wales last year with Eddie saying to me: 'you're not a back, you're going into this game as a back-rower'," he said.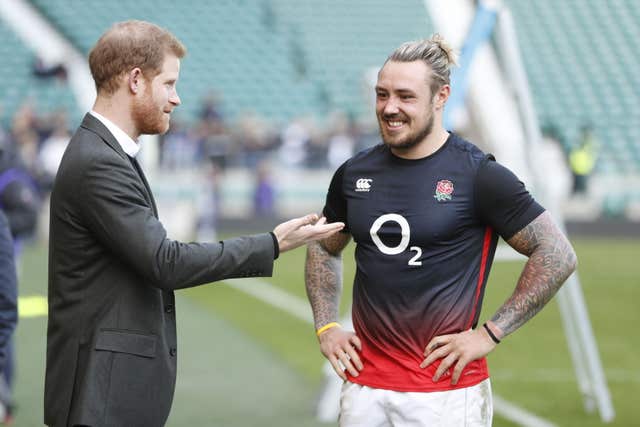 "When I came on against Italy, I had one very clear message from Eddie – get your hands on the ball as much as possible. Off nine, off 10 – it doesn't matter.
"To hear that as your main task going onto the field is a green light to get on and play with a smile on your face."