One of the victims of paedophile football coach Barry Bennell walked over to the courtroom dock and confronted him ahead of sentencing.
Police officer Gary Cliffe read out his victim personal statement from the witness box and then approached the glass dock and calmly said: "Barry. Barry. Why?"
Bennell, 64, did not respond and looked downwards as a dock officer sat behind the defendant stood up and an usher intervened before a court police officer escorted Mr Cliffe, a detective constable with Staffordshire Police, to his seat in the packed public gallery.
Mr Cliffe, who has waived his anonymity, was one of four complainants who went into the witness box at Liverpool Crown Court to read their statements, while those of three others were read out by prosecutor Nicholas Johnson QC.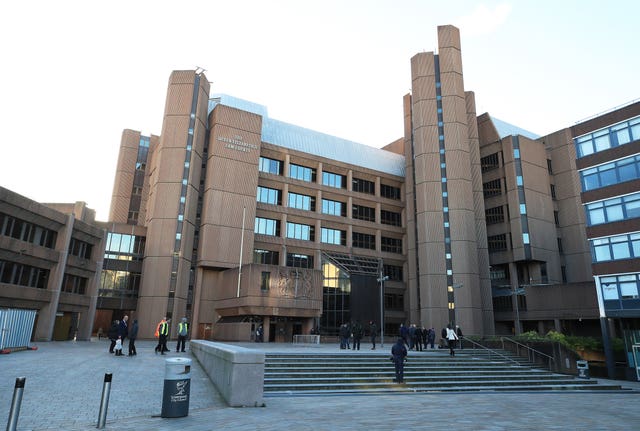 Bennell, wearing a pale blue jumper and grey jogging bottoms, stared ahead with his arms folded after he was initially brought into courtroom 42 but then looked downwards as the victim personal statements were read out.
One victim who read a statement to the court said: "Not a day goes by without thinking about the abuse I received. I was just a child.
"I am determined to claim back control of my life and live it to its fullest."
The court heard from another complainant, Chris Unsworth, who has also waived anonymity, that Bennell had "destroyed" his dream of becoming a professional footballer.
Another victim said: "I feel I have never escaped my past and have never learned to cope … I feel Barry and Crewe Alexandra have completely stolen my life from me. The upset this man and Crewe Alexandra has caused me really is immeasurable."
Another complainant to go in the witness box told the court: "This man took my one and only childhood without a second thought and with no regret or remorse.
"My parents feel responsible for not seeing what was going on but I do not hold them responsible at all in any way."
The fourth complainant to read out his statement in court said: "This monster decided it was fun to him use me as a sex toy. Someone he could get his kicks from."
Eleanor Laws QC, mitigating, said Bennell had suffered from cancer in the past and had operations to remove tumours from his tongue in 2004 and 2016 but was presently cancer free.
She said he was also on anti-anxiety medication.
She said: "All of this, we submit, means his time in custody will be less comfortable and more difficult than it would be for someone without all these concerns."
Miss Laws said Bennell had served a total of 10-and-a-half years in custody over three prison terms but had been at large for a total of nine years since 1994.
There was no suggestion he had committed any offences since the mid-90s and had undergone a number of treatment programmes while in custody, she added.
The Recorder of Liverpool, Judge Clement Goldstone QC, adjourned the case until 2.15pm when he will pass sentence.