A very average skier has been competing at the Winter Olympics in Pyeongchang thanks to a loophole.
Elizabeth Swaney, who started skiing eight years ago, finished last in the women's halfpipe qualifying heats on Monday without performing a single trick – after qualifying as Team Hungary's first and only Olympic freestyle skier.
The 33-year-old is American-born with grandparents from Hungary, and qualified through the country's quota system by competing in 13 career World Cup halfpipe contests – finishing last or almost last every time.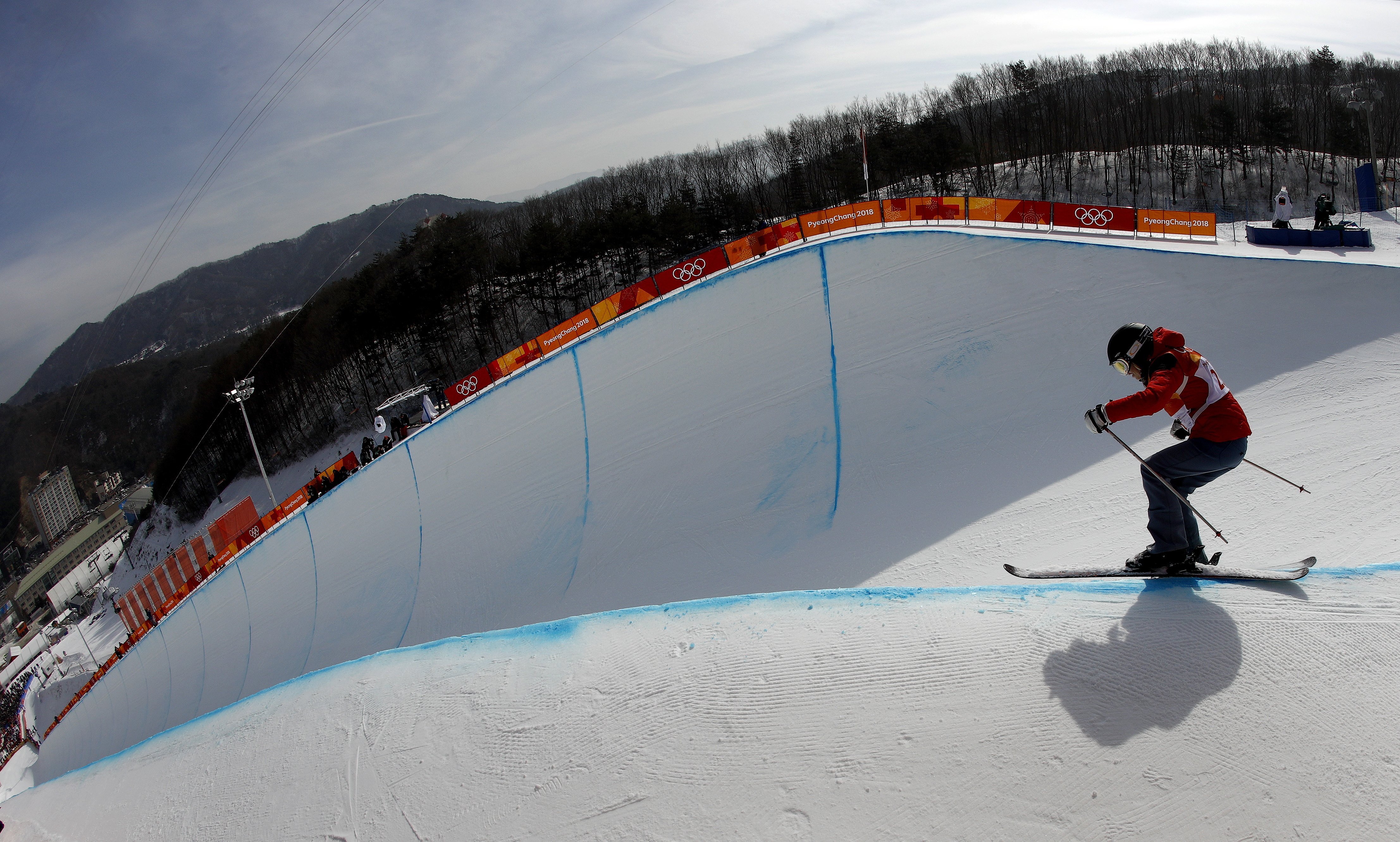 Swaney has never registered a score higher than 40 in any of her International Ski Federation-sanctioned events, in a sport where points are given out of 100 based on the tricks and flair of competitors.
She finished Monday's event with a score of 31.40, 40 points behind the bottom of the pack of athletes that reached Tuesday's medal round.
Swaney's technique is to avoid tricks and make sure she doesn't fall, to ensure she always registers a score and finishes – qualifying thanks to the small fields of women competing, with just 24 at Monday's Olympic competition.
Despite having only started skiing recently, Swaney was disappointed she did not do better in Monday's qualifying.
"I didn't qualify for finals so I'm really disappointed," she said.
This isn't the first time Swaney has shown similarly novel ambition either, having once studied at Berkeley and Harvard and run for governor of California whilst a 19-year-old student.
She even reportedly mounted a charge to compete in the skeleton for Venezuela at the Sochi Winter Olympics in 2014, attempting to qualify through her Venezuelan mother.
Not the best skier in the world, but a fascinating character to be sure.
Swaney said she wants to "inspire people to get involved with athletics or a new sport or a new challenge at any age in life".