Former FIFA president Sepp Blatter believes the 2026 World Cup should be awarded to Morocco this summer, not the joint North American bid from the United States, Canada and Mexico.
Blatter's backing for the underdog bid from Morocco came in a tweet on Thursday, a day after it was revealed that FIFA has written to football officials to inform them that the ban on statements of support for one bid or another has been lifted.
This restriction, however, would not have applied to the 81-year-old Swiss as he has banned from holding any football-related office since late 2015, the year the FIFA corruption scandal erupted and he was forced to resign as president after 17 years in charge.
In his tweet, Blatter wrote: "World Cup 2026: Co-Hosting rejected by FIFA after 2002 (also applied in 2010 and 2018). And now: Morocco would be the logical host! And it is time for Africa again!"
The reference to co-hosting being rejected relates to Tunisia withdrawing from a joint bid with Libya for the 2010 World Cup that eventually went to South Africa – a move championed by Blatter – and joint bids from Belgium/Netherlands and Portugal/Spain failing to secure the vote for the 2018 World Cup, won by Russia.
The controversies surrounding that latter vote in 2010, which also awarded the 2022 World Cup to Qatar, ultimately led to Blatter's downfall and a new format for choosing future hosts.
It should also be noted that the investigations, which now span several countries, into corruption within world football were initiated by US law enforcement, a point that may explain Blatter's stance now, particularly as he wanted the 2022 World Cup to go to the US, not Qatar.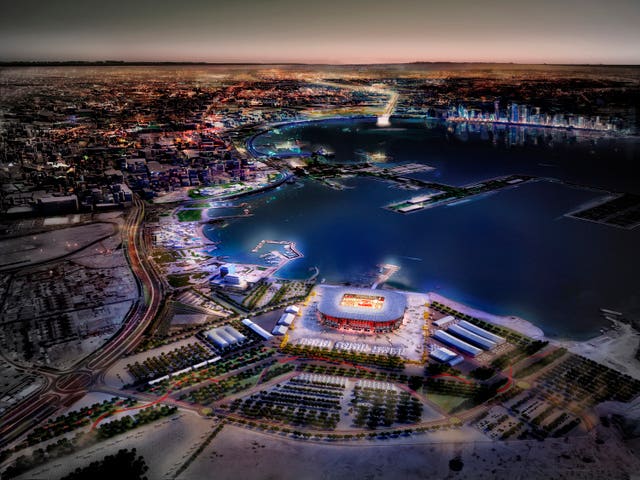 With the tournament growing from 32 teams to 48, the US-led joint bid is by far the safest option in terms of construction, logistics and potential revenues. But what had been viewed as a very easy choice has become more interesting following Donald Trump's election as US president.
His disparaging remarks about poorer nations and contentious foreign-policy moves have diminished America's popularity in many countries, perhaps giving Morocco a chance to profit from anti-Trump sentiment.