Lewis Hamilton's chief protagonist Sebastian Vettel believes Ferrari have taken a big step over the winter after the Italian team lifted the lid on their 2018 challenger.
Vettel's Ferrari outfit emerged as real championship contenders last season, but their campaign imploded during the second half of the year.
Indeed Vettel, 30, was victorious at just one race after the summer break as Hamilton wrapped up his fourth championship in Mexico with two grands prix to spare.
But Vettel, who was speaking at the launch of Ferrari's car from their Maranello base on Thursday, hopes they will continue to take the fight to Mercedes in 2018.
"To stand here now is very special for all of us," said four-time champion Vettel. "The team are waiting for us to say how the car feels so we can't wait to get on to the track and see how it performs and how it behaves.
"That is the answer we all want to get, and we will go from there. For sure there has been a lot of effort on the new car and the attention to detail is impressive.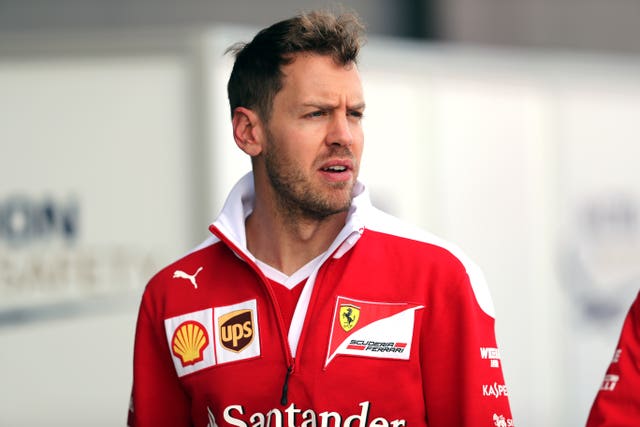 Ferrari unveiled an all-red colour scheme, incorporating the halo – Formula One's mandatory new cockpit protection system – into their design. Vettel will team up with veteran Finn Kimi Raikkonen for a fourth successive campaign.
Vettel's rivalry with Hamilton had been notable for its lack of animosity, but that changed dramatically at last year's Azerbaijan Grand Prix in June after the German deliberately crashed into his rival's car.
And Hamilton, whose Mercedes team also broke cover with their new car at Silverstone on Thursday, admitted he could not rule out the prospect of further fireworks this season.
"You have to expect that the tension (between us) could be worse," Hamilton said. "This year, in the fact that it is going to be a close season, we have no idea what we are going to face.
"The focus for me is performing at my best, and hopefully if I am performing at my best there will be issues because they (Ferrari) will be upset about it. I don't play mind games. I just drive faster. Simple."