Steve Borthwick insists England will win with good grace if they prevail at Murrayfield a decade after he vowed to never forget how Scotland once gloated over victory.
A year after the 15-9 defeat in Edinburgh in 2008, Borthwick revealed his anger at the post-match function when the Scots "were rubbing it in that they had beaten England", adding "I will not forget what happened".
Fast forward 10 years and Eddie Jones's NatWest 6 Nations champions are hoping to continue their Grand Slam march on Saturday amid a pledge from Borthwick – who was captain that day – that any success will be celebrated with sensitivity.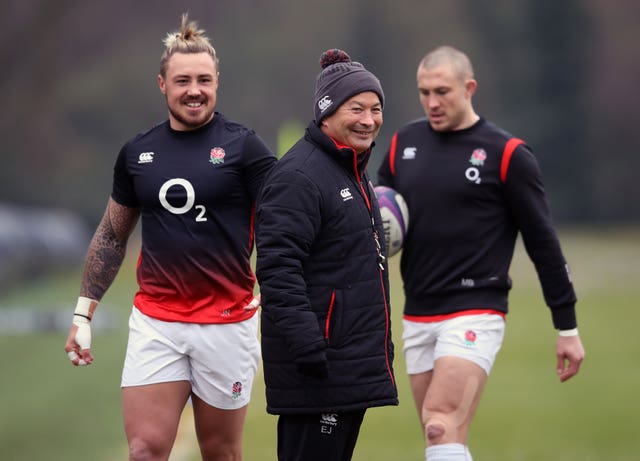 England head coach Eddie Jones, centre, hopes to lead the Red Rose to victory at Murrayfield (Adam Davy/PA Wire)"It (conducting yourself in the appropriate manner) matters to me and our players are very proud to play for England and this team," the England forwards coach said.
"They compete as hard as they possibly can, as fair as they can and always respect the game and the opposition. And I think they have always done that.
"I see a group of players who respect the values of this game and are very privileged to be involved in it.
"Those values are about respect, about teamship and I think our players do that very well."