Former Manchester United defender Gary Neville was highly critical of Arsenal's "spineless" display as they were crushed 3-0 in the Carabao Cup final by Manchester City.
Neville, working as a commentator for Sky Sports, labelled Shkodran Mustafi's positioning for Sergio Aguero's opener as "pathetic" and then aimed fire at Aaron Ramsey, Granit Xhaka and Mesut Ozil.
"Ramsey. Xhaka. Ozil. You're walking on a football pitch at Wembley," he said. "Why are you walking? You're a disgrace. An absolute disgrace.
"I don't even want to talk about them because they've been an absolute disgrace. Ramsey and Xhaka walking on a football pitch. Absolutely spineless."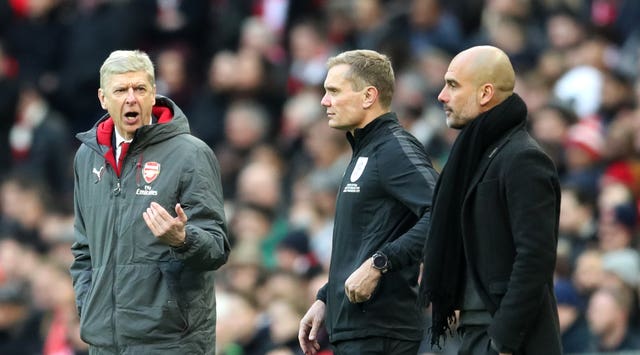 "This is a dark, dark day – the team have just not shown up."
Neville was not the only one left unimpressed by the performance of Arsene Wenger's men.
TV personality Piers Morgan tweeted: "We've given up. I wonder howmany goals we'd have to lose by to force Wenger out – 8? 9? Double figures?"
Fellow Arsenal fan, golfer Ian Poulter, posted: "Seriously what the is Mustafi doing today… he has a quadruple bogey and 3 triple bogeys and 3 double bogeys and 7 bogeys… @Arsenal are having a nightmare… Come on lads.. Pull finger out of"