Eddie Jones will hold an inquest into England's Calcutta Cup defeat on Saturday but has also called for perspective on only the second loss of his reign.
Scotland surged to a 25-13 victory at Murrayfield to revive their NatWest 6 Nations title quest, although Ireland are now the clear favourites to snatch the crown from Twickenham.
Two tries from Huw Jones and a superb third by Sean Maitland ended a decade-long wait for success in the fixture as England were blown away at the breakdown, overrun in defence and battered in the collisions.
"We lacked intensity and we've got to find out why. We got beaten at the breakdown and we've got to find out why. We lacked proper spacing in defence and we've got to find out why," Jones said.
"We allowed the game to disappoint us at times and there are some good lessons. We are trying to develop a strong team but the occasion was too big for us. Scotland were too good for us.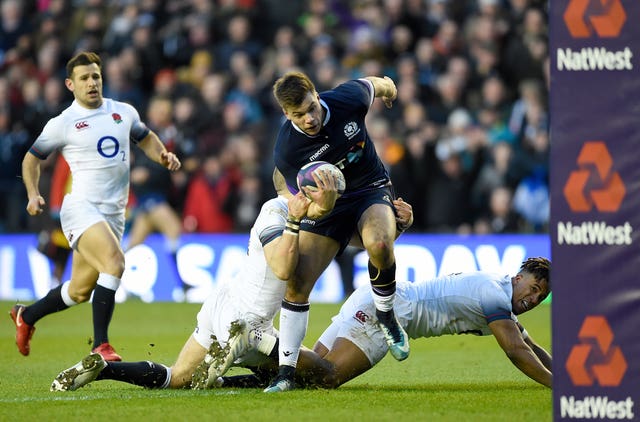 "You can start to find shadows in the corners. Once you get into the situation we got into, it puts pressure on you and we probably didn't execute as well as we can.
"But I'm not going to go down the track of saying everything is wrong because everything is not wrong."
England swaggered into Murrayfield emboldened by a run of 24 wins from 25 Tests but were caught cold by Scotland's intensity and ambition with World Cup-winning captain Martin Johnson blaming complacency.
Chris Robshaw, who fought manfully while the dam burst around him, insists the passion of a Calcutta Cup clash in Edinburgh had been discussed even if during the week players had repeatedly dismissed past encounters as irrelevant.
"We spoke among ourselves in the week about what an exciting and hostile place Murrayfield could be and how it's great for them if they got their noses in front. And that's exactly what happened," Robshaw said.
"We've got to take our medicine and learn. Well done to Scotland but we're not out of this competition and we'll keep on fighting.
"It's tough because as players you want to get straight back out there and put it right. If there was a game on Monday we would want to play in that."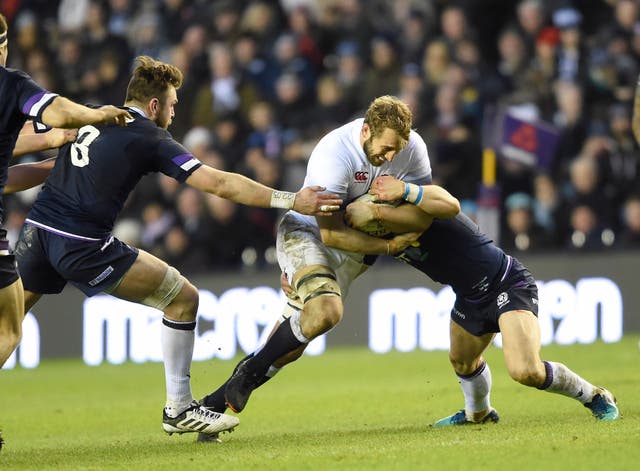 "When you are that many points down, you sometimes do individual things to try and solve the world and sometimes that doesn't really work," Care said.
"It happens in sport. We got on the wrong end of Nigel Owens' whistle and they made us pay."