Arsene Wenger is on course for the lowest Premier League win percentage of his Arsenal reign.
Thursday's night's comprehensive 3-0 defeat to Manchester City leaves the Gunners sixth in the Premier League with only 13 wins from 28 matches – the first time since his debut season in England in 1996-97 that Wenger's side have won less than half of their league games.
On that occasion, he took over eight games into the season and won 14 of the remaining 30, a win ratio of 46.7 per cent – this season's total is currently 46.4 per cent.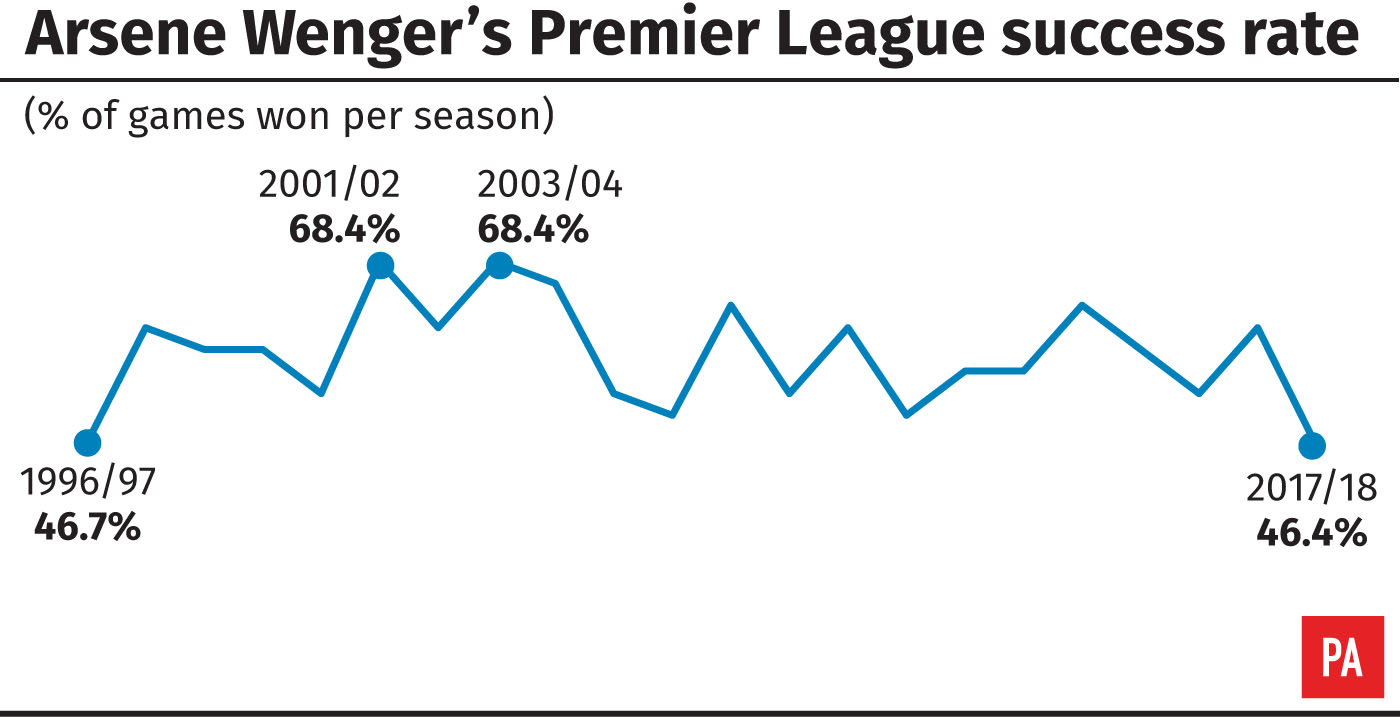 Thursday was Arsenal's second successive 3-0 loss to City, following Sunday's League Cup final – though their run to that stage lifts their overall win ratio this season to a round 50 per cent, better than their 44.4 per cent in 1996-97 but down on every other season under Wenger.
They peaked in the league at 68.4 per cent, or 26 wins, both in the "Invincible" season of 2003-04 and during their previous title win two years earlier. That 2001-02 campaign marks his highest overall win percentage at 65 per cent in all competitions, 39 from 60 games.