Jose Mourinho has dismissed concerns over Marcus Rashford's lack of game-time as the World Cup approaches, putting the ball in Gareth Southgate's court by saying the forward will be selected if the England manager trusts him.
It is hard to believe it has only been two years since the Manchester United academy graduate burst onto the scene, following up a debut brace against FC Midtjylland with thrilling displays that saw the teenager fast-tracked into Roy Hodgson's Euro 2016 squad.
Rashford has gone on to win 15 caps and become an important member of the England squad but manager Southgate is reported to have grown concerned about the 20-year-old's lack of starts for United.
It is an unwanted scenario with the World Cup looming large, but Mourinho has downplayed concerns about a player who last started a Premier League match on Boxing Day.
"No, I don't reassure anyone," the United boss said. "The main reassurance for him is that he is always selected.
"There is not one single match when Marcus is not selected to start or to be on the bench.
"When I see you sometimes put in doubt if he is going to be selected for the World Cup or not be selected.
"You know, if the national coach trusts him, he selects him. It doesn't matter if he plays or doesn't play.
"There are many examples of players who don't play for their clubs at all and they go to the national teams.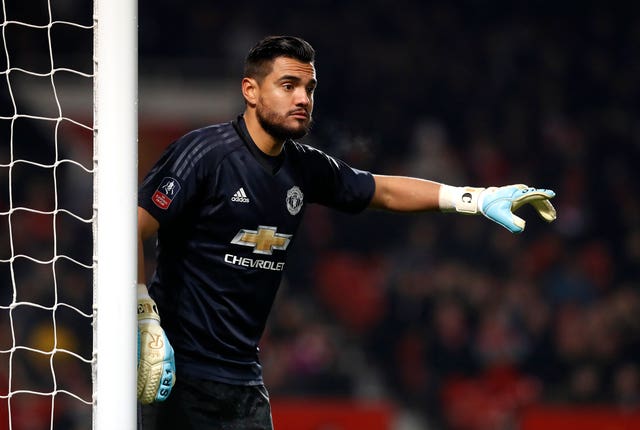 "In your own country, you have examples of players who play even without scoring a goal in the Premier League.
"So, it's up to Gareth Southgate. If he trusts him, he selects him. It doesn't matter if he plays or if he doesn't play for Manchester United."
Mourinho says Rashford remains a key player at United, with his ability to play in the three attacking positions meaning even having "him on the bench is such a security for me and for the team".
But the fact of the matter is that Rashford has only started two matches in 2018 ahead of Monday's trip to Crystal Palace, leading to concerns his development could be stunted.
"At his age, what he's doing is more than enough and the experience he's getting at every level is more than enough for us to be happy with what we think is going to be his future," Mourinho said. "It's as simple as that.
"But because he had such an impact at the beginning, probably people expect him to play even more than he does and score even more than he does and perform even more than what he does but it is not so simple.
"When you ask me about (Scott) McTominay, I spoke about McTominay as a boy before he was a player and Marcus is the same.
"What will keep them in the right direction, what will make them have that stability to improve is what they are as boys. And Marcus is a fantastic boy, also very grounded.
"For sure, we love him, and we believe in him, and he's going to have the chances."